Janet Mae (Foster) Walsh passed away peacefully at 100 years old, surrounded by loved ones on the evening of January 22, 2020.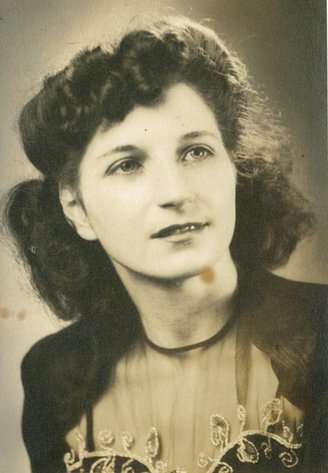 Janet was the daughter of John and Bessie Foster and grew up on a farm in rural Pennsylvania. As a child, she considered herself to be a bit of a tomboy; she loved climbing trees and playing outside. She adored her family, especially her father, who unfortunately passed away during her senior year of high school.
She married her life partner of 69 years, the ever-so-charming, Richard "Dick" Walsh in 1939. After Dick returned from fighting in WWII, they decided to move their family out west in search of greater opportunities. In 1948 they traveled by Greyhound bus with her two young children, Joann, age four and Richard, just eight months old all the way from Pennsylvania to the Oregon Coast with just one chest of their belongings. During times of hardship, Dick and Janet would put on little skits for their children, buying time between meals. They both loved to sing, dance, and get dressed up.
The Pacific Lumber Company eventually brought the Walsh family to Scotia, Ca, in 1954. Janet worked as an overnight switchboard operator, a front desk clerk at the Scotia Inn, sorted for Bertain's Laundry, and flipped burgers at the Nut Shell in Rio Dell. She went on to have two more children, Thomas and John. John was her surprise baby, giving birth at age 42 in 1961, just two months after her daughter gave birth to her first grandchild, Peter. She loved being a mother and took pride in keeping her household tidy, often hosting the boys and their friends.
After retiring, Janet enjoyed tending to her gorgeous rose garden, taking walks about town, and listening to records from her favorites Dean Martin and Bing Crosby. Even after Dick lost the use of his legs, Janet would stand by his side and "chair dance" to their favorite tunes. Janet's life's love was her babies, playing a large role in the lives of her twelve grandchildren and fifteen great-grandchildren. She was a hands-on Grammie and really played hard whether it was outside, throwing the baseball or upstairs at the Walsh Family Restaurant. She made chores fun, teaching us how to wash windows with yesterday's newspaper, write checks, and light matches (our parents were thrilled). She was incredibly dependable and housed us when we needed it. Plus, she always had the good candy.
Janet lived on her own until she was 96 years old and showed incredible strength up to her final days. Janet Mae will be remembered by her contagious laugh, sharp tongue, delicious confections, endless doodles, impeccable handwriting, and her ability to comfort any crying baby.
Janet was preceded in death by her parents, John and Bessie Foster, three sisters Jean, Jane, and Martha and husband Dick Walsh. She is survived by her four children Joann Hill (Edmund), Richard Walsh (Trudi), Tom Walsh, John Walsh (Lorie), twelve grandchildren Peter Russell (Kathy), David Russell (Elizabeth), Stephen Russell, Sean Walsh, Andrea Hanemann (Mike), Alyssa Taylor (Jesse), Ailey Walsh (Justin), Angela Mowery (Jim), Scott Walsh, Taylor Walsh (Chuck), Jordan Walsh, Shane Walsh, fifteen great-grandchildren, and two great-great- grandchildren.
A private service is being held on Saturday February 1, 2020. The family would like to thank the staff at First Choice Care Home in Fortuna and Hospice of Humboldt, for the care they provided Janet in her final days.
###
The obituary above was submitted on behalf of Janet Walsh's loved ones. The Lost Coast Outpost runs obituaries of Humboldt County residents at no charge. See guidelines here.