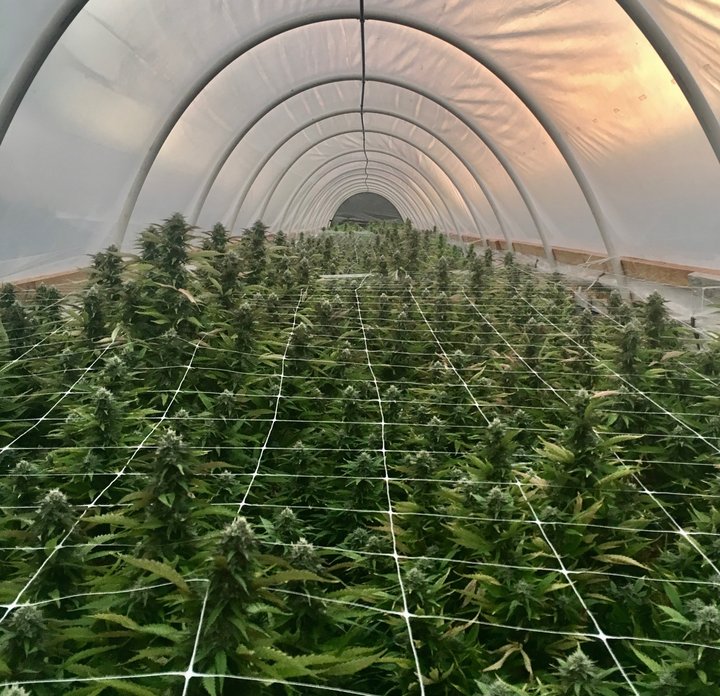 The California Center for Rural Policy and the Humboldt Institute for Interdisciplinary Marijuana Research, two research agencies that work under Humboldt State's "sponsored programs" umbrella, are teaming up with Nevada County to establish a cannabis equity program. The partnership was first announced back in April and was just finalized last week by Nevada County officials, according to The Union, a newspaper based out of Grass Valley.

CCRP and HIIMR helped Nevada County receive $149,999 to begin the process of developing the program, which is a part of the Governor's Office of Business and Economic Development and the Bureau of Cannabis Control.
The two agencies also helped Humboldt and Mendocino counties develop their own cannabis equity program, and helped the two counties receive around $2.5 million and $2.2 million respectively.
The goal of the program, much like Humboldt County's own, is to establish a program that helps people who were "negatively or disproportionately impacted by cannabis criminalization," a press release from HSU reads.
"This is done through small business support services like technical assistance to individuals, reduced licensing fees or waived fees, assistance in recruitment, training, and retention of a qualified and diverse workforce, and business resilience such as emergency preparedness," it continues.
The partnership will help Nevada County identify current barriers in place that are restricting people from entering into the cannabis industry, and will search out more grants for them to apply to. The cannabis equity assessment is essentially the first step in a three-part system that seeks to right the wrongs of those disproportionately affected by cannabis prohibition. What follows after the assessment is developing a plan to target those affected and, lastly, to actually implement those measures.
Dawn Arledge, director of health at the CCRP, said their partnership with Nevada County will be done in two phases: First they'll perform a cannabis equity assessment, and then they'll developing a plan that the county can implement.
"The idea is that the findings from the assessment will inform the program implementation," Arledge told the Outpost.
The assessment will look at the history of cannabis policing in Nevada County and the impact it had on the community. This includes looking at demographics from a number of sources such as county records, interviews with people in the industry and assessing poverty in the area.
"The overall goal is to promote equity and inclusion so people can transition and succeed in the cannabis industry," Arledge said.
Although it is not a part of the Emerald Triangle, Nevada County pushes out a decent amount of weed and is located in a rural part of California — which makes it a prime suitor for help from the two particular agencies. Arledge said they are awaiting a finalized vote from Lake County officials to help with their cannabis equity program as well.
"CCRP is in a better position to speak to the unique ways in which [rural counties] were affected [in the War on Drugs]," Arledge said.
CCRP's work revolves around the health and wellbeing of people in the rural counties of California. Its current projects include working with Humboldt County to develop oral health outreach for children, working with the United Indian Health Services to develop overall healthy living promotion programs, and doing research to expand broadband internet access in rural areas.
"It's been interesting working with the counties on documenting the history of prohibition," Arledge said. "We're interested in leveling the playing field so that people negatively affected in the past can enter the industry."