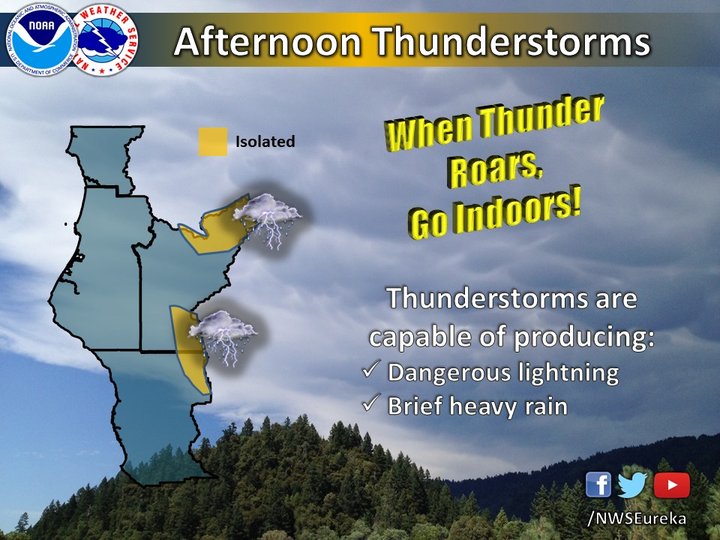 Isolated thunderstorms will be possible across areas of Northeast and Southeast Trinity County and Northeast Mendocino County today, the Eureka National Weather Service Office reports.
While the potential storms may also produce small amounts of rain, NWS Meteorologist Doug Boushey told the Outpost that recent conditions have been dry enough for lightning strikes to spark wildfires in these areas.
"We had an unusually wet May that I think delayed the fire season ever so slightly," he said. "We've had several episodes of really, really hot, dry weather across the interior and conditions are starting to dry out and become much more favorable for fires."
Boushey said that isolated thunderstorms will also be possible tonight and tomorrow, with a very slight chance of some isolated thunderstorms popping up around Humboldt County.
"There's about a 10 percent probability of nocturnal storms," Boushey said. "It's also not completely out of the question that we could hear a rumble of thunder here in Humboldt."