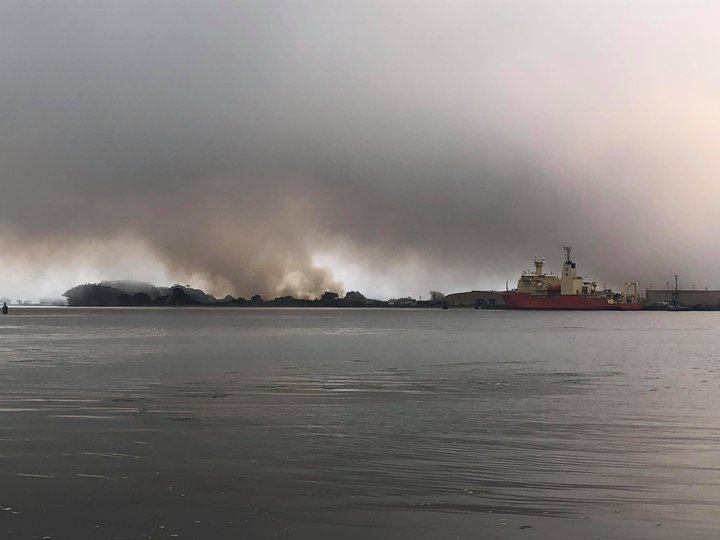 A decent-sized grass fire — or possibly a couple of fires — that just broke out on the Samoa Peninsula is/are currently pumping out tons of smoke, and offshore winds are carrying that smoke across the bay into Eureka.
The videos in this post, were sent by reader Jenn Caldwell, who reports that they were taken along New Navy Base Road near Fairhaven. Scanner traffic places the command post at the 2200 block of Bendixon Street.
We'll update when we know more.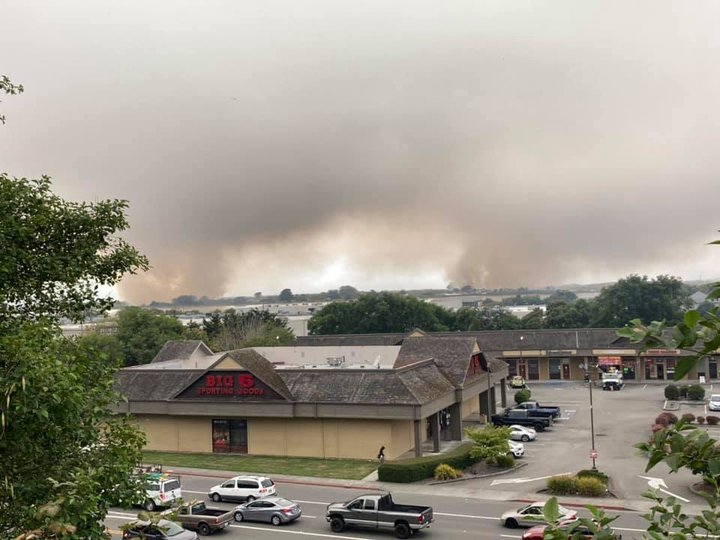 Video: Jenn Caldwell