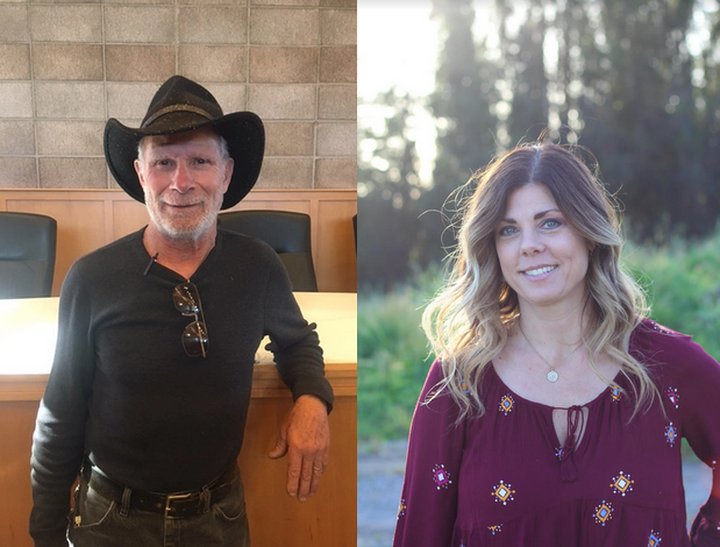 The nomination period to run for local office ends next week and the Arcata City Council race already has a potentially crowded field of candidates, with over a dozen people showing interest in the three open seats.

Two of those seats are currently occupied by Mayor Michael Winkler and Vice-Mayor Paul Pitino — both running for re-election — and the third seat was vacated by Susan Ornelas, who resigned earlier this year.

Arcata City Clerk Bridget Dory verified with the Outpost this morning that two candidates — Vice-Mayor Pitino and Stacy Atkins-Salazar, owner of No Limits Dance Studio — have already filed their petitions and had their signatures verified, qualifying them for the November ballot.

Atkins-Salazar emailed the following candidacy announcement to the Outpost:
Stacy Atkins-Salazar is a native of Humboldt County, she served 7 years on the Arcata School District's Board of Directors, has owned a small Arcata business for the past 20 years, has a Master's Degree in Psychology from Humboldt State University, and is a wife and mother of 3 grown children.


Atkins-Salazar is passionate about helping our community. Her goals are to work to bring together local mental health care and law enforcement professionals to improve the ways in which we support and protect our population; listen to the needs of our local business owners and help find ways to boost and sustain our local economy; find resources to support our schools and the many new challenges they face; help the underserved have access to quality resources; build upon Arcata's environmental successes; and ensure that everyone in our community is treated with respect. "My desire is to help our community find common ground as we address the many social and economic issues we are facing and move forward in a thoughtful, positive and equitable direction for our community," states Atkins-Salazar.

As the candidate campaigns throughout the district she looks forward to hearing from the voters and gaining a better understanding of their concerns and possible solutions to local issues. "If elected, I will use my education, business experience and my leadership style which focuses on listening and problem solving, to help bring our community together to find common ground and solve the issues we are facing."

Atkins-Salazar is excited to have her campaign team composed of all women, from multiple generations and a variety of backgrounds. This dynamic team of women includes a former lawyer, a recent college graduate with a MA in Economics, a former school teacher, local business owners, and a recent high school graduate. According to Atkins-Salazar "Being supported by such a diverse and talented team of women is truly inspiring."

To learn more about Stacy's campaign for Arcata City Council, please visit her website at Stacyatkins-salazar.com
Twelve other folks have pulled nomination papers — Gabrielle Castro, Emily Grace Goldstein, Nicholas Matthews, Steve McHaney, Emily Michaels, Oryan Peterson-Jones, Sarah Schaefer, Collin Yeo, Krystal Young, Kimberley White, Camilla Zapata and Mayor Winkler — but have yet to have their signatures verified.
Yeo and Schaefer, though not yet officially qualified candidates, both announced their plans to run and shared a bit about themselves and their platforms with the Outpost. You can read more about Yeo here and more about Schaefer here.
Is all this interest in Arcata City Council making you want to run for a seat? Well, it's not too late! The deadline to submit the nomination papers is Friday, August 7. You can find more information on how to run by clicking here.