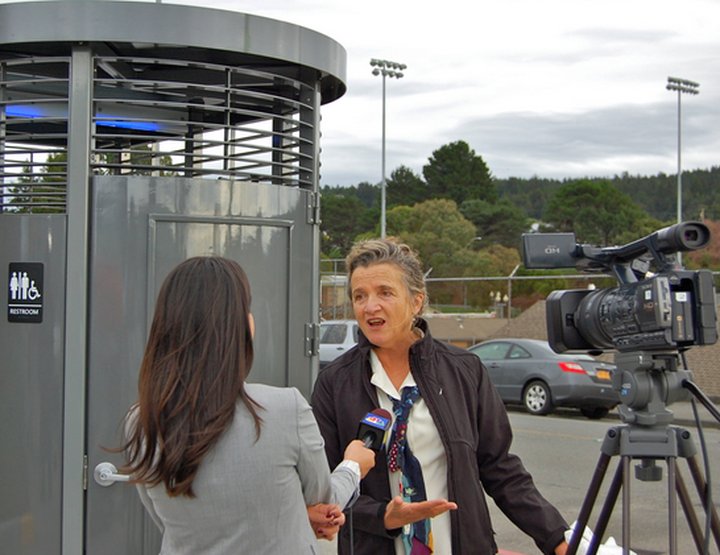 Susan Ornelas has officially resigned from her position on the Arcata City Council and will not be attending any more council meetings moving forward.

The reason for her resignation, Ornelas told the Outpost in a phone interview today, is financial. She was not willing to go into great detail, but Ornelas said that it was due to "a technicality" with the California Public Employee Retirement System (CalPERS.).
Ornelas, who is also the economic development planner for the City of Blue Lake, said she was recently informed that she would not be eligible for CalPERS benefits through her Blue Lake job, because she had been paying into the service through Arcata first. For reasons that were difficult for Ornelas to articulate, this meant that she needed to leave her Arcata City Council job.

"It became evident to me that continuing working for Arcata City Council was working against my own financial situation," Ornelas told the Outpost "Since I realized it was working against me, I had to make the difficult decision to resign as of Tuesday."

The abrupt decision comes at the middle of Ornelas' twelfth year on the council, which she planned to be her last. In a letter sent to the Times-Standard in January, Ornelas announced that she would not be running for re-election in November. "In my last year on the Arcata City Council, I plan to focus on beautification in Arcata, in all of Humboldt, really," Ornelas wrote in the letter.

Though she will not finish out the year, Ornelas said she still plans to work for the city as a private citizen, especially promoting beautification and the arts. One of Ornelas' recent contributions to the city was helping initiate the development of Arcata's Strategic Arts Plan.

Arcata City Manager Karen Diemer told the Outpost that the council could vote to appoint someone for the remainder of Ornelas' term. But with the election so close, it seems likely that the council will choose to wait it out. Diemer said the city will accept Ornelas' resignation and the remaining council members will discuss their options at the council meeting next week.

Ornelas plans to send out a more official resignation statement, probably early next week, she said. But for now, the long-time Arcata City Council member wanted to say how much she has enjoyed her time working for the city that she loves.

"I want to thank everyone I've worked with over the years," Ornelas said. "I've enjoyed working with the community, with HSU and all of the city staff. [This decision] has been very heartbreaking for me."
The next Arcata City Council meeting is Wednesday, March 18 at 6 p.m. at Arcata City Hall — 736 F Street.