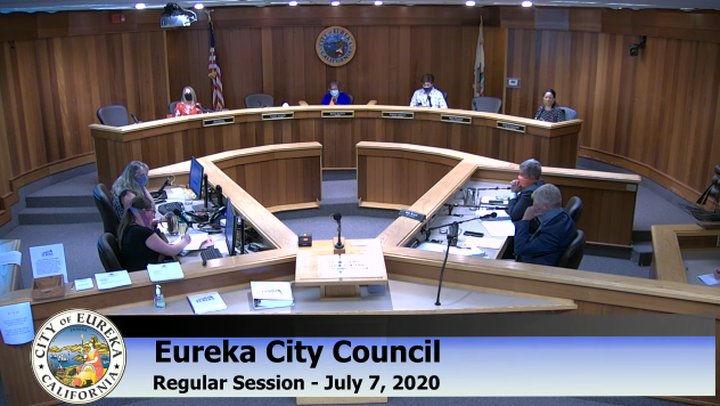 On Tuesday night the Eureka City Council unanimously approved making three city-owned parking lots — one at Sunny and Myrtle Avenues, one at Eighth and G Streets and the other at Sixth and M Streets — available for affordable housing developments.

These three lots will be the first of many the city plans to release for housing developments, an action deemed necessary to help the city meet the requirements of its Housing Element section of the city's General Plan, which was adopted by the council last year.

Eureka Senior Planner Caitlin Castellano presented the council with the staff report during the meeting, which was held in person for the first time since March, recommending that council approve removal or reduction of parking on all three sites. Although there would be some impacts to parking in these areas, staff identified the impacts as being low and said that the need for housing is more important.

"The benefit to the community to provide affordable housing outweighs the potential impacts to nearby on street parking demands," Castellano said during the meeting. "Although a combined maximum of 96 parking spaces may be eliminated, a combined minimum of 60 affordable units will be required to be constructed."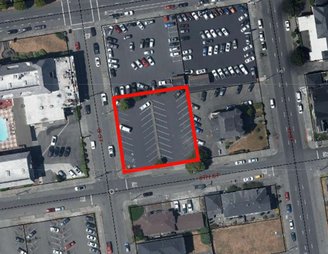 The city plans to release a request for proposals (RFP) on Friday, asking for proposals for housing developments on each of the identified lots. Plans require that each site offer a minimum of 20 affordable housing units, with five of those units reserved for low-income individuals and 15 reserved for very low-income residents.

City staff identified all three sites as having a fairly low "utilization rate," and Castellano said that street parking could accommodate the vehicles which use those lots. The Sixth and M Street lot, which has 33 parking spaces, was identified as having the most utilization. Castellano said that only two more cars would need to fit on each block face within a one block radius of the lot to accommodate that parking.

However, it was the parking lot on Eighth and G Streets, which staff identified as "low-utilization" that garnered the most discussion, with several community members speaking against the city allowing development of that site.

Cheyenne Spetzler, CEO of Open Door Community Health Centers, urged the council to consider the impact the loss of parking would have on workers in the area. Open Door has plans to lease the building at Seventh and H Streets — formally home to the Harlan Law Offices — to use as a health center, Spetzler said, which would be staffed by about 25 workers and would see an estimated 50 patients daily. With a two-hour limit on street parking in the area, Spetzler said, employees and patients would need to use this parking lot.

"I want you to consider how much of your city parking you want to sacrifice and I am shocked because we really relied on this parking to move forward with this project," Spetzler said to the council.

Steve Moser, owner of the building at Seventh and H, also argued that removing the parking at Eight and G would have a negative impact and that businesses renting space in his building rely on that parking for their employees.
Colin Fiske of the Coalition for Responsible Transportation Alternatives called in to the meeting to support staff's recommendation to remove the parking. This action would encourage alternative forms of transportation and would show that the city prioritizes "homes for its citizens above storage for its vehicles," Fiske said.

The council and staff discussed potential alternatives for parking in the area, including eliminating or changing the two hour parking limit on surrounding streets or providing workers in the area with parking permits. There was also some concern about ADA-accessible parking and if the city could include more ADA spaces on the street.

Eureka Public Works Director said the city could look into all of these options and, though some may take some time, they would certainly be possibilities.

After a lengthy discussion, the council authorized the removal of parking at each site for development of affordable housing, authorizing staff to send out a request for proposals for housing projects. The council did request that proposals for Eight and G include alternative plans to accommodate ADA and other long-term parking.

Councilmember Natalie Arroyo said she understands that the decision did not meet the requests of all of the community members who spoke during the meeting, but she felt that this decision was absolutely necessary to meet the city's dire housing needs.

"I don't know how we're going to meet our housing requirements unless we seriously consider all these parking lots that the city owns as potential housing locations," Arroyo said. "The city doesn't really own a lot of property that's not developed."