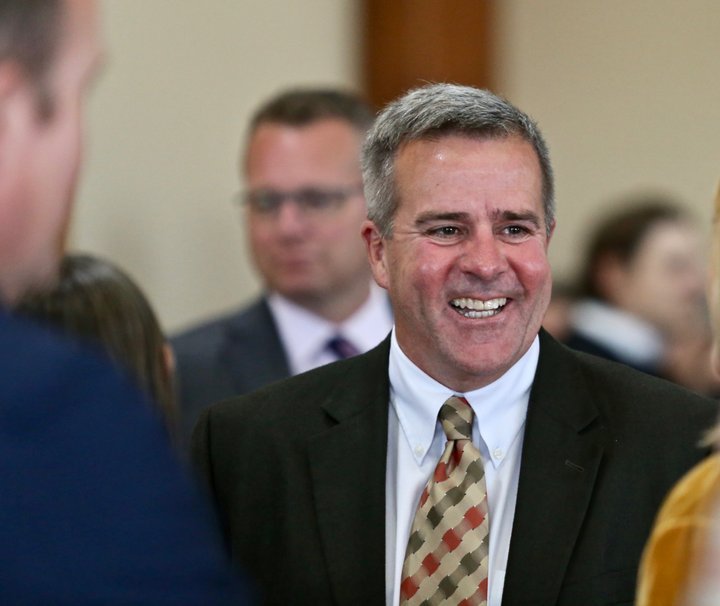 ###
From the City of Eureka:
At the June 16, 2020 regular Council meeting, Mayor Susan Seaman announced that Community Services Director Miles Slattery was selected to serve as Interim City Manager for the City of Eureka. His term will begin July 1, 2020 and Interim City Manager Slattery will serve the City through February 2021.

Miles Slattery graduated from Humboldt State University with a BS in Fisheries Biology in 1994. After working for the City of San Diego, Miles returned to Humboldt County and started with the City of Eureka in 2006 as a Project Manager in Public Works. Miles promoted to Deputy Public Works Director in 2011 and was selected to direct the newly established Community Services Department in 2013.

Mayor Susan Seaman's announcement stated "We are happy to have Director Slattery at the helm for the next eight months and we are confident in his abilities to lead the City of Eureka. His knowledge of the City will carry us through with style, substance and enthusiasm."

"Two of the areas that are extremely important for the City are fiduciary responsibility and public trust. It's important to me that we adjust to budgetary constraints and find ever-more creative ways to maintain and support the kinds of programs and development that effectively meet our citizens needs and expectations," Slattery said.
###
File video: