Siargao Island. | All photos and video provided by Wagner.
It was supposed to be a lengthy vacation. Three months backpacking through Southeast Asia, exploring the ancient Buddhist temples of Bagan, hiking 18,000 feet through the snowy mountain passes of the Himalayas and surfing lessons in the warm waters of Siargao Island.

But when the coronavirus pandemic exploded during the final leg of her trip, 31-year-old McKinleyville native Sara Wagner went from Instagram adventurer to quarantine castaway.

"I think the reality has been a shock because I have literally had to make this place home and accept the fact that I was here and that there was nothing I could do," Wagner told the Outpost from her shared, four-person cabana at the Kawili Resort & Hostel in General Luna, a small town in the Filipino province of Surigao del Norte.
"I left in January right after the new year," she remembered. "I flew into the Philippines, spent a month backpacking around. Then I went to Myanmar, Nepal, did a crazy trek there in the Himalayas in winter time. It was so magical. I came back to the Philippines at the end because my flight was out of here."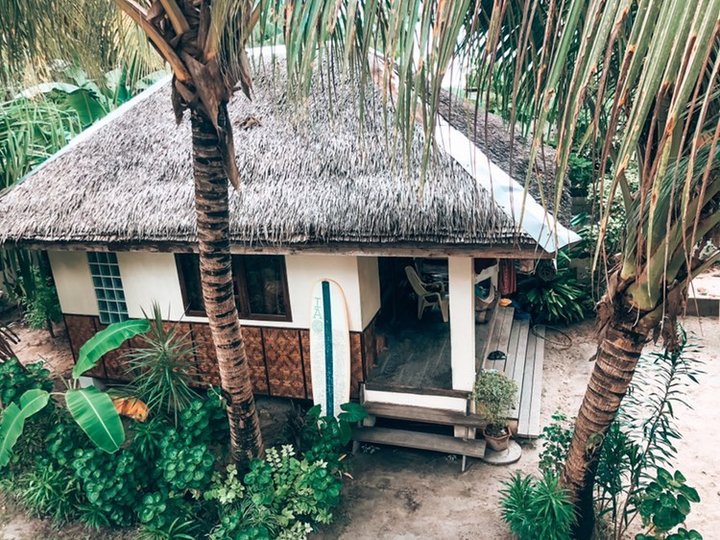 After a 15-hour layover in Malaysia, Wagner arrived in Siargao Island on March 13, where she was greeted with the news of an impending lockdown.
"I had long layovers and slept in the airports overnight not knowing that anything was really going on," she said. "When I got to the island I started meeting people and hearing crazy stuff about the NBA shutting down. That was when I knew things were getting serious."
Within days, Wagner found herself trapped on an island, thousands of miles from home with no friends or family in the midst of a worldwide catastrophe, living out of a dorm room with 11 other stranded tourists.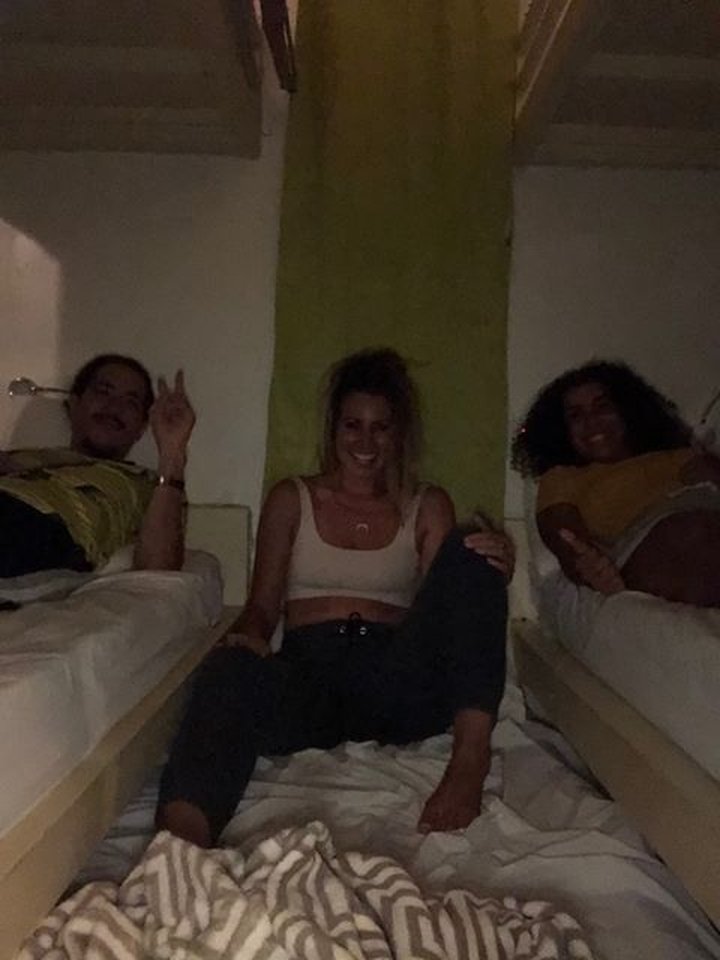 "It was crazy because nothing seemed serious until that moment," she said. "I started panicking and tried figuring out what the best move to make was. I was trying to get plane tickets, but prices skyrocketed and were selling out and soon there weren't any options. Then they started hanging signs through the island talking about how they were going to lock down the island. There was so much panic going on. Everyone, every day, talking about options and the best thing to do, worried that when you leave the island you will get stuck in a more dangerous city. We heard stories of people making it to the city and getting trapped sleeping in a place with no food, no water, in the streets. It was so scary and sad. A lot of us signed up to try and get on a sweeper flight to leave the island. But it was impossible for me. On one of the days there was supposed to be a flight that I didn't make the list for, I packed my bag and was going to head to the airport to try and find a seat if someone didn't show. But that flight never came. So many people were left stranded and panicked and a lot had chosen to ride it out here on this island."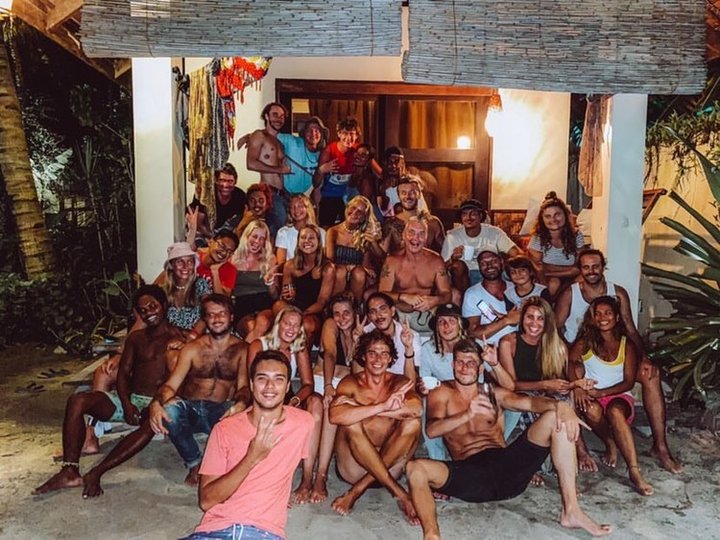 Three months later, Wagner is still marooned in General Luna, doing her best to adapt to the Filipino way of life: hanging with the locals, taking daily trips to the market on her dirt bike and following the ever-changing local COVID-19 mandates.
"At some point I had to give up my obsession with trying to [fly] home, and as soon as I did, I got to really enjoy this place and make it home," she said. "I honestly feel lucky that I was able to be here. It is so safe, the locals and the stranded tourists are the sweetest people you will ever meet. It's honestly just an island of amazing people. But I am for sure homesick. And can't wait to quarantine and be able to hug my mom and all of my friends again. It will be a dream."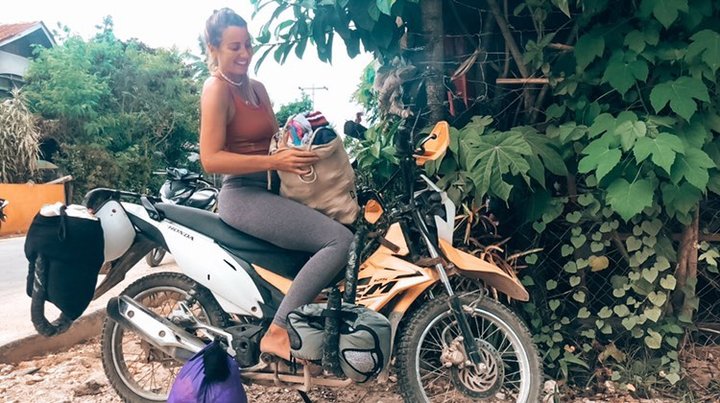 This week, Wagner was among those chosen to purchase a ticket for a government-chartered sweeper flight to Manila on Friday, where she hopes she'll be able to buy an additional $1,000 plane ticket and fly back back to the U.S. on the 23rd. But nothing is certain, and the Siargao Airport has yet to guarantee flyers that the plane will arrive as scheduled.
"Mentally and emotionally it has been a rollercoaster," she said. "You realize how helpless you are from so far away and worry about your loved ones back at home, not knowing what is going to happen."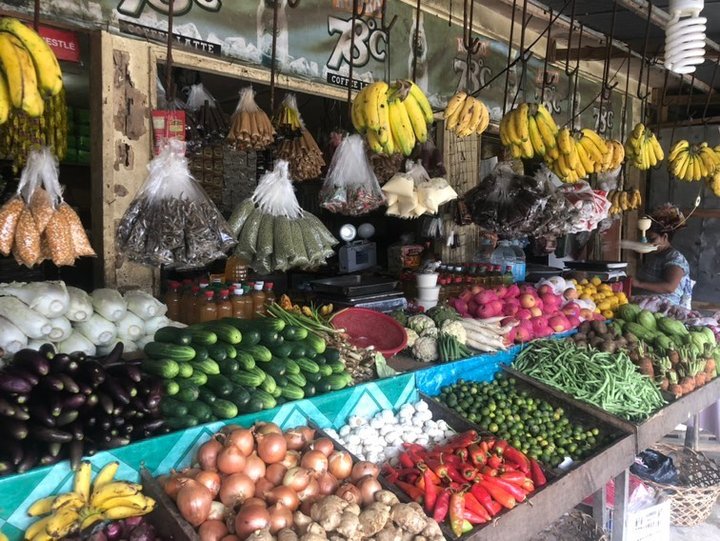 Excited to return to the U.S., and more specifically, Humboldt County, Wagner has been actively reading the latest COVID-19 regulations in preparation of quarantining herself at home. But as she prepares for the final phase of her unexpected six-month stray-cation, the sorrow of leaving her new friends and island home behind is starting to sink in.
"I have made so many friends here now," she said. "It's actually a sad pill to swallow knowing that this flight might actually be coming. I thought I wanted to go home so bad … I don't think anyone except for the people here could actually understand what we have all been through. Maybe that's why it will be so hard to leave all these connections."