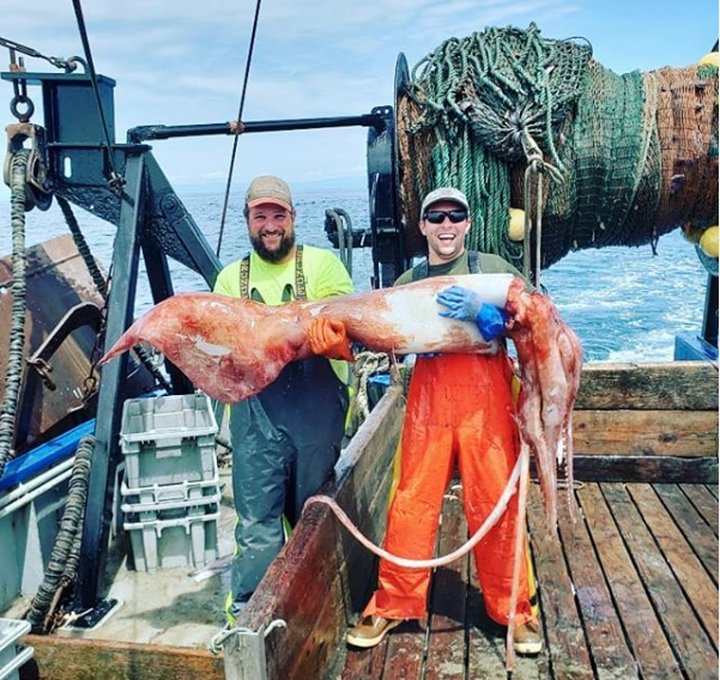 A pair of local fishermen hauled in a monstrous 14-foot, 150-pound squid while bottom trawling 10 miles from the Humboldt Bay Entrance Channel earlier this month.
Fishermen Shane Ranstrom and Clark Ward of the "Joy Ann" say they were in 1,500 feet of water when they caught the enormous cephalopod on June 14.
"Pulled up the Kraken last trip," Ranstrom wrote on Instagram.
Ranstrom said that a marine biologist told him that the creature was likely a juvenile giant squid.
The Outpost reached out to local marine biologist Jeff Jacobsen on the matter, who was not able to identify the exact species of squid based on the picture, but said that the mantle length of the squid in the photo is within range of the squid types commonly found in Humboldt waters.
Jacobsen said that experts with the Humboldt State University Marine Lab would be able to properly identify the squid if they got their hands on it.
However, that won't be possible because shortly after this photo was taken, Ranstrom and Ward released their catch back into the ocean, where it can continue to make more terrifyingly large squid.