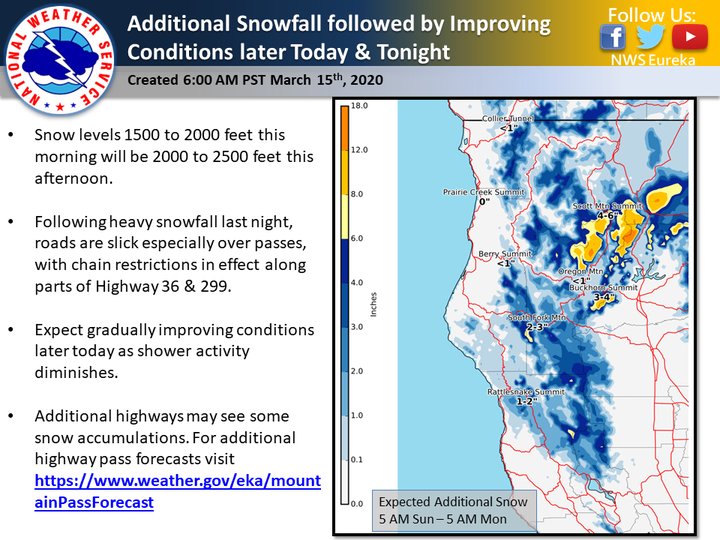 As if you needed more of a reason to stay inside, a March snowstorm is making for hazardous driving conditions along Highway 299 and Highway 36 today.
Eureka's National Weather Service office has issued a Winter Storm Warning for today, which will remain in effect until 5 p.m. this evening.

Extended forecast for Willow Creek. | NWS
"Snow levels are quite low this morning," the NWS stated on social media today. "Generally in the 1,500 to 2,000-foot range! Additional snowfall expected today (though some of this has already fallen early this morning). Conditions will improve later today and tonight."
Chain controls are currently in effect along Highway 36 between Mad River and Platina.