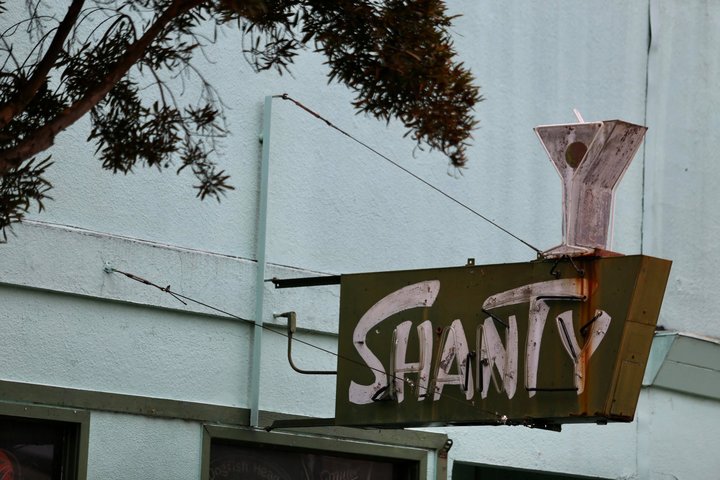 With the guidelines to prevent the spread of COVID-19 rapidly shifting, service industry workers have to continuously adapt. First state officials asked that large social gatherings be canceled, followed by a call for bars to shutter and restaurants to reduce their capacity, which quickly became a request that establishments offer take-out food only.

While many restaurants are taking the new guidelines as an opportunity to get creative with take-out and delivery options, bar owners have been faced with a difficult choice: stay open against state recommendations or close and put employees temporarily out of a job.

One local bar which has made the choice to temporarily shutter is the Shanty in Old Town Eureka. A favorite local dive, The Shanty is famous for its annual St. Patrick's Day celebration. But one day before one the biggest drinking nights of the year, the bar announced plans to remain closed.

"We have made the incredibly difficult decision to close our doors for the time being," the Shanty posted yesterday on its Facebook page. "We do not believe we are being alarmist, we are simply trying to do what's best for Humboldt."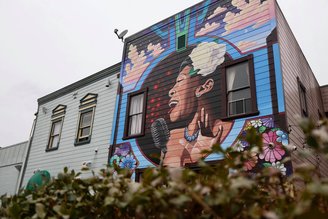 Another Old Town bar, The Speakeasy in Opera Alley, is among the many which have chosen to stay open during these difficult times.

Karina Estrada, owner of the Speakeasy, told the Outpost that the decision to continue to operate was not made lightly. She takes the public health emergency very seriously, Estrada said. But her employees need to work and make money.
If the bar were to close, employees would likely be able to collect unemployment benefits. Estrada also said she would make sure her staff is paid their wage, even if it means continuing to pay them herself. But bartenders make most of their money off of tips. Ultimately, her bartenders chose to keep working.

"They have the right to make the executive decision," Estrada said in a phone interview yesterday. "I trust them to be able to handle their shit."
Following recommendations to help prevent the spread of the virus, the Speakeasy staff has been promoting social distancing by removing seating from the bar, reducing their capacity and practicing extra cleaning and sanitizing. But as health and safety regulations become more stringent, Estrada said, she expects the bar to be forced to close at some point.
Until that happens she feels confident the people of Humboldt are responsible enough to self-regulate and that "people who do choose to go out can do so in a safe way and businesses that choose to stay open can do so in a sanitary way."
But by remaining open, the Speakeasy is choosing not to comply with Gov. Gavin Newsom's requests for the closure of establishments deemed non-essential.

"We are directing that all bars, nightclubs, wineries, brewpubs and the like be closed in the state of California," Newsom said on Sunday. "We believe that this is a non-essential function in our state, and we believe that it's appropriate, under the circumstances, to move in that direction."
And the Speakeasy is not the only local bar choosing to buck the governor's request. As of yesterday, many of the downtown Arcata bars had opted to stay open, including long-time music venue, bar and restaurant The Jam — which recently reopened under new ownership. Like the Speakeasy, The Jam has taken measures to reduce capacity by removing seating and is offering curb-side delivery for food.

"We weren't really sure how we were gonna deal with it," Daniel Hackett, a bartender at the Jam told the Outpost. "We've been told that we're gonna keep our hours until they say we have to shut down."

Though Hackett's employers have been doing their best to give everyone hours by staying open, the changes from the COVID-19 response have certainly hurt his income. The Jam does the best business on show nights and all events have been canceled since last week.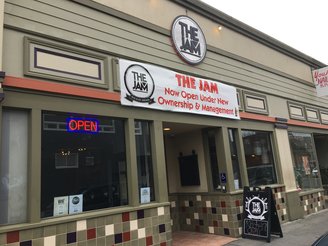 The few customers Hackett has had at least tipped very well, he said. He's been grateful that people are being generous in these tough times. He respects people's choice not to go out, but also hopes that folks will find ways to continue to support local businesses, including the service industry.
One suggestion Hackett made was buying gift certificates, something the Jam is currently offering. That way the businesses can see the money now and the patron can go out and redeem the certificate, once things have calmed down.

But, if people are feeling squeamish about being served at restaurants or bars, Hackett says that service workers already practice rigorous sanitation and are even more cautious now.

"We're probably the cleanest people around," Hackett said. "We already wash our hands frequently."
###
Disclosure: This reporter formerly worked for Karina Estrada as a bartender at The Speakeasy.