The Humboldt County Sheriff's Office has advised all local law enforcement agencies to bring only serious or violent felony offenders into the county jail for booking at this time in order to reduce the risk of exposing inmates and correctional staff to the coronavirus.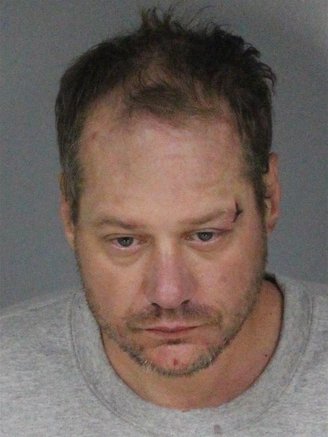 Instead, authorities have been asked to cite and release all suspects that have committed misdemeanors and non-violent felonies, HCSO spokesperson Samantha Karges told the Outpost today.
"Our in-custody jail population and the staff and volunteers who serve them are at great and imminent risk of COVID-19 exposure due to the confined living and working conditions in the jails, challenges associated with isolation and containment in that environment, and difficulty of preventing introduction of infection due to the large numbers of people moving in and out of the facility each day," Karges said.

This change in procedure has had an obvious effect on the County's inmate population. Only five new suspects were booked into the county jail yesterday, the lowest single-day number of arrestees since at least 2010, which is the earliest the Outpost's BOOKED records date back to.

In comparison, the previous record for the lowest number of single-day arrests in Humboldt County during this period was 10, still twice as many arrests as those made yesterday.

During this time, the Sheriff's Office is also encouraging the public to report crimes without suspects through the county's online crime reporting system to avoid any unnecessary person-to-person contact.
"We may also be asking for victims or witnesses to provide statements regarding non-emergency crimes via phone rather than in-person contact to reduce exposure to deputies," Karges said. "However our deputies are still out in the community responding to calls and serving the public."

The Sheriff's Office will reportedly remain in contact with other local police agencies to address any future problems that may be caused by this temporary change in policy.