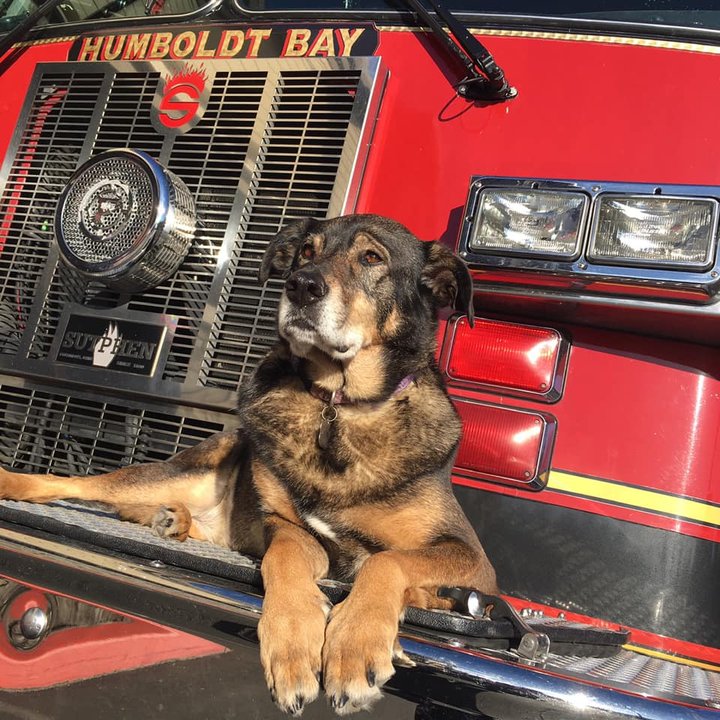 Cali the Fire Dog, Humboldt Bay Fire's unofficial mascot who underwent emergency cancer surgery last month, is returning to duty, her owners have announced on Facebook.
"I had my surgery staples removed a week ago and I am happy to announce I have been released back to full duty!" the social media post reads. "I am now cancer-free and have begun a Chinese herbal medicine treatment to ensure it does not return."
Generous Humboldt residents raised more than $7,500 to pay for Cali's surgery after local fire agencies helped spread the word about the beloved pooch's failing health.
One month later, Cali is officially cancer-free and ready to return to her job of visiting local schoolchildren to help spread the word of fire safety.
"I feel better than ever!" Cali's Facebook page reads. "I cannot express enough my appreciation for all the love and support I have received from the community and my firefighters. I look forward to be back in the schools in a couple weeks teaching fire safety and prevention to 2nd Graders. Thank you."