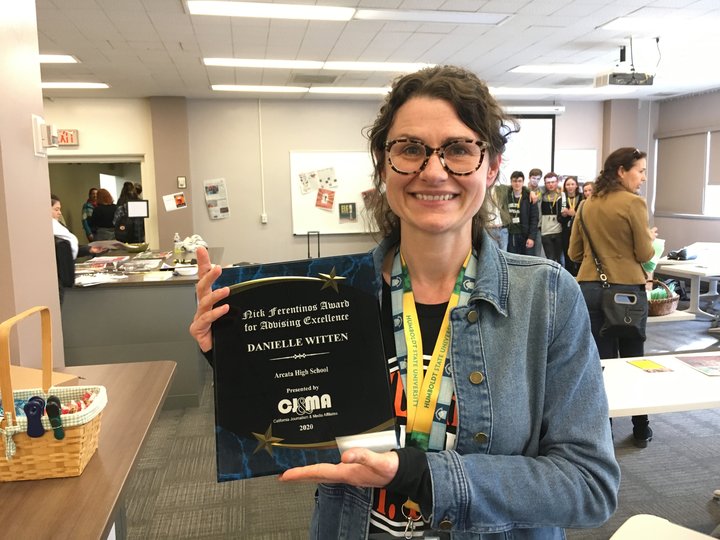 Arcata High's Danielle Witten was honored today with one of the state's top awards for high school journalism advisors. Witten, an English teacher and advisor to the Pepperbox newspaper, received the Nick Ferentinos Award for Advising Excellence from the California Journalism and Media Affiliates during an event today at Humboldt State University.

"I'm a little shocked," Witten told the Outpost. "It's a privilege to be able to serve as a journalism advisor to such courageous young people."
Witten received an undergraduate degree from UC Davis and went on to earn a Master's Degree in English Education from Columbia University before she started teaching at Arcata High in 2004. Witten worked briefly in the journalism field at KQED, the NPR affiliate that serves the Bay Area. She became the journalism advisor of the Pepperbox back in 2008.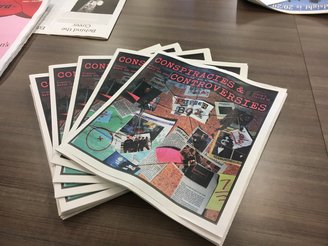 "The students learn an enormous amount about power and democracy by being student journalists," Witten said. "They learn best by doing and creating and [the Pepperbox] is very much theirs. What makes the Pepperbox so great is that it is made by and for students."
One of those students is Fiona Murphy. Murphy is the editor in chief of the Pepperbox and has even contributed a few articles to the Outpost, like when she covered the kerfuffle over the stalled contract negotiations between faculty and staff of the Northern Humboldt Union High School District and their district administration.
"She gets so much shit for what we write, but she encourages us to keep writing hard-hitting pieces," Murphy told the Outpost. "The Pepperbox is amazing and we are so lucky to have the paper. It's really great to take a class in [journalism] because it teaches you how to write quickly and well. I recommend it to everybody."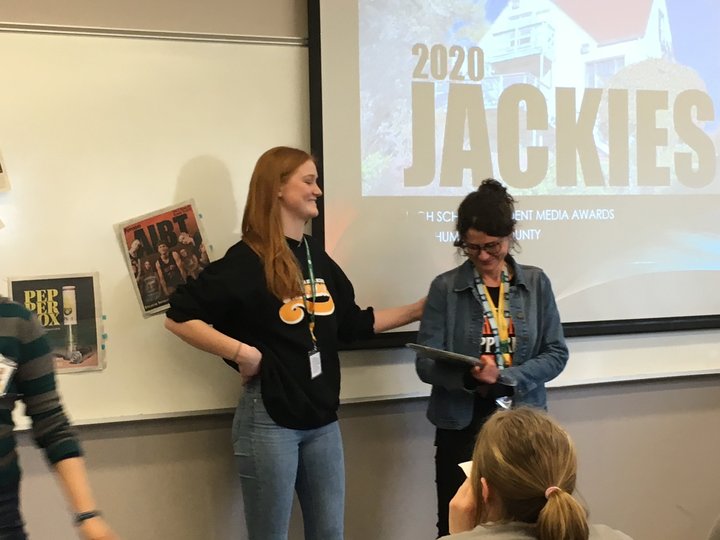 Marcy Burstiner, a journalism professor at Humboldt State, stressed the importance of the award.
"It is a statewide award and is from the who's who of the newspaper organizations of California," Burstiner said. "To win best high school advisor, it says a lot."
Burstiner went on to say that the award is usually given out because of courageous reporting and teachers who refuse to back down from institutional pressures. Some of the stories that have been featured in the Pepperbox include an investigation into blackmarket-weed vape cartridges, backlash from students and faculty over that whole M&M costume ordeal, and a pretty hilarious audio story about bathroom etiquette when it comes to two guys peeing next to each other.
The Humboldt State journalism program has also been doing some solid work. The students there recently took home 29 awards at the California College Media Association for universities under 15,000 students. All three of the student publications — The Lumberjack, El Leñador (Humboldt's only bilingual newspaper) and Osprey Magazine — won awards in a number of categories that include Best Photo Series, Best Non-News Video, Best Inside Page Design, among others.
"You can't have a future of journalism without student journalists," Burstiner said, "and high school advisors are the most undervalued part of that equation."