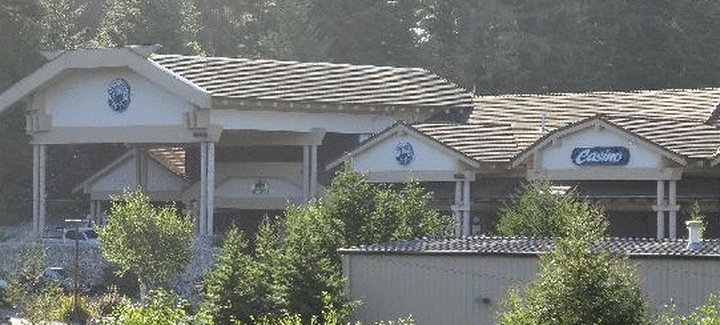 Days after Bear River Casino announced that it would reopen on May 24, Cher-Ae Heights has shared on social media that it will also reopen this Friday amid the COVID-19 pandemic.
Despite Humboldt County Public Health Officer Dr. Teresa Frankovich's comments last week, and Sheriff Billy Honsal's similarly wary sentiments this afternoon, that it's too early to reopen casinos in the area, Cher-Ae Heights Casino General Manager Ryan Sundberg said in a press release that the casino is excited to reopen and that employees have spent the last three months researching safety measures to prevent the spread of COVID-19.
"We are pleased to announce that we will reopen the casino this coming Friday," Sundberg stated in a press release. "The safety of our guests and employees is of the utmost priority."
These plans include closing every night from 2 a.m. to 8 a.m. to sanitize the property, the addition of plexiglass barriers throughout the casino and special senior hours between 8 a.m. and 10 a.m.
As for Blue Lake Casino, Communications Manager Andrea Marvin told the Outpost that the Blue Lake Rancheria is taking extra precautions before announcing an official reopening date, adding that all casino employees took antibody tests today.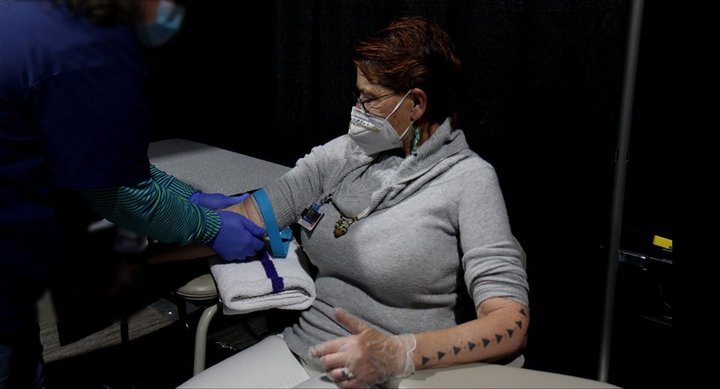 "Right now we're looking at possible opening in early June," Marvin said. "That could change, but definitely not before June. The tribe is acting out of an abundance of caution … looking at federal, state and local guidelines and considering the recommendations, seeing what happens with the number of cases [locally]."

Read more from Cher-Ae Heights Casino:
We are pleased to announce that we will reopen the casino this coming Friday, May 22nd at 8:00 am! The safety of our guests and employees is of the utmost priority. Our employees have spent the last 3 months researching safety precautions through medical professionals and recommendations by the Public Health Department. In order to create a safe and clean environment we will close every night from 2:00am to 8:00am to sanitize our property. Our employees have been trained and are committed to making sure it is thorough. We have purchased and installed plexiglass which has been placed strategically throughout the casino in order to create safe health barriers.

SAFETY PROCEDURES AND IMPLEMENTATION

● All employees & guests are required to wear face masks. NO EXCEPTIONS

● Social distancing will be mandatory throughout the entire casino floor and bingo hall

● Guests must check in at the front entrance to ensure masks are securely worn

● An employee will scan temperatures of each guest prior to entry to ensure they are below 100 F temp

● Upon entrance guests will be required to use our hand washing stations

● There will be no smoking or alcohol until further notice

● Plexiglass is installed at Cashier Stations, Crown Club, Bingo check-in, Gift Shop and Sunrise Grill

● Table games have limited seating per table and have been further distanced for social distancing

TEMPORARY HOURS OF OPERATION

Seniors 55+ 8:00am - 10:00am Everyday

General Public 10:00am -2:00am Everyday

Sunrise Grill 9:00am - 10:00pm Monday - Thursday

● Sunset Restaurant and Firewater Lounge are closed until further notice

TABLE GAMES

Wednesday - Saturday

4:00pm - 2:00am

BINGO

Wednesday - Saturday

6:15pm Warm Ups

6:30pm Early Birds

7:00pm Regular Games

Sunday

12:15pm Warm Ups

12:30pm Early Birds

1:00 pm Regular Games

The gift shop will be open and only two (2) guests will be allowed at one time in accordance with our social distancing procedures.

I assure you Cher-Ae Heights is fully committed to following recommended health and safety protocols to protect our employees and guests. We will continue to monitor health advisories to re-evaluate and make adjustments in the coming weeks and months.

Thank you for your patience and understanding and we look forward to welcoming you back!
###
DISCLOSURE: The Blue Lake Rancheria is a minority owner of Lost Coast Communications, the Outpost's parent company.