PREVIOUSLY: (PHOTOS/VIDEO) LoCO Talked to the Pilot Who Skywrote His Way Into Humboldt's Hearts This Morning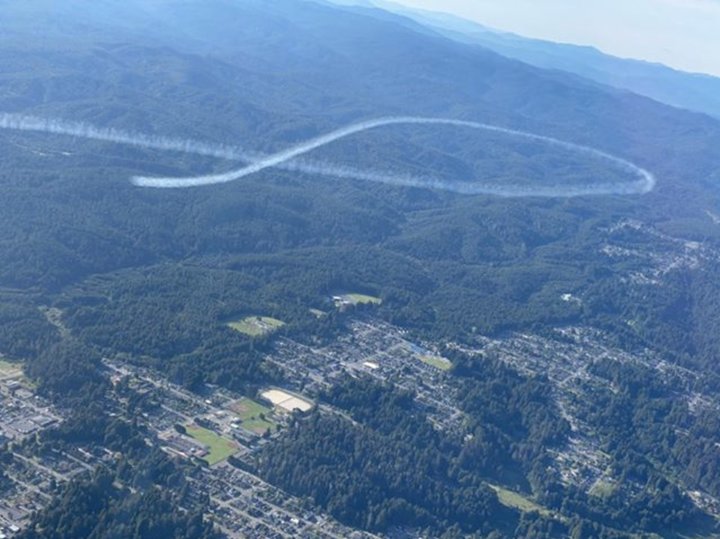 UPDATE, 9:40 a.m.: Local pilot Caleb Lesher fesses up and confirms to LoCO that he, again, is the one using Eureka's airspace as a sketchpad. He also corrected our previous reporting stating he'd drawn an infinity sign and sent in the above photo for assistance.

"That's a ribbon of awareness/hope
," he clarified. "For my people at St. Joes!"
Ah!
# # #

Original Post: It's your turn for some pandemic sky scribbles, Eureka!
Multiple Outpost readers tell tale of some artistic aerial maneuvers above midtown Eureka around 8:30 a.m. Tuesday morning. (Today is Tuesday.) Thus far we've seen images of what appears to be a "❤️," a "🙂,' and an "♾️." What can this code mean?
We've reached out to our previously identified local Picasso Pilot to confirm if it's him or not. (We're bettin'…)
Some reader submitted evidence of the latest phenomena below.