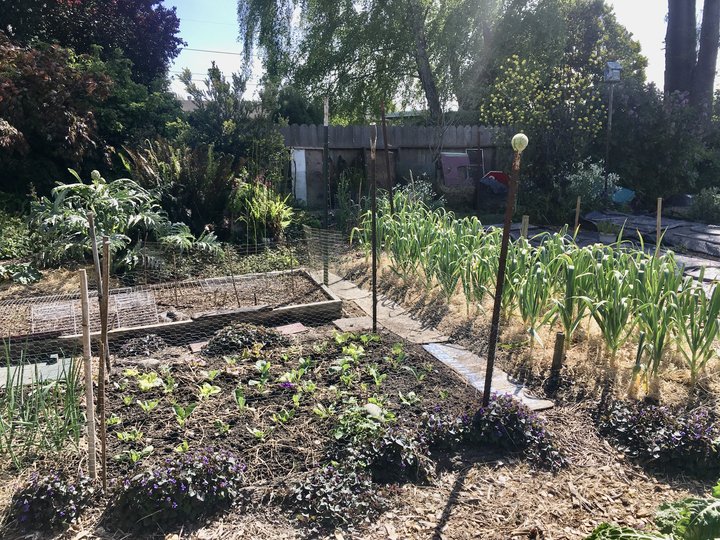 Sam Polly, a soil engineer for SHN Engineers & Geologists, spends his weekends with his family digging up their front yard in McKinleyville, planting edible crops. Though Polly has been gardening and growing his own food for a long time, he's found it especially valuable during the COVID-19 pandemic, because not only does it increase his family's food security, it also connects him to his neighbors.

"Last weekend everybody that walked by pretty much stopped and said 'Wow! What are you guys doing?' Polly told the Outpost in a phone interview. "People who we hadn't even met before were talking to us."
This increased interest in growing edible gardens has been great for local nurseries and garden supply stores, which are considered essential businesses and are permitted to stay open during the shelter-in-place order. And Polly is not alone in thinking that now, more than ever, growing one's own food seems like a really good idea. With the pandemic causing increased food insecurity, and many people finding themselves with a lot more time on their hands, victory gardens — edible gardens planted during World War I and World War II to increase food production and boost morale — are again rising to prominence. Many gardening experts are sharing their knowledge on how to grow your own food, and the Facebook group Victory Garden Revival has grown by 10,000 in the last month.
Rex Maillie — manager at Mad River Gardens in Arcata — told the Outpost that business has been booming since the COVID-19 lockdown, with many customers saying they are starting a victory garden. Although spring is usually a very busy time of year, Maillie said that recently sales traffic has at least doubled compared to usual. Seeds for edible crops like carrots, beans, peas, cucumbers, and squash have been hugely popular and plant starts have been flying off the shelves.

"It has been crazy," Maillie told the Outpost. "There was a big rush after shelter-in-place order. Everybody's trying to catch up right now, getting the supply chain back in order."
Maillie has also heard from other local nurseries and garden supply stores and says that they're seeing an uptick in business too. The distribution companies have also seen a big surge in orders and some seed companies are no longer shipping, Maillie said.

"The only downside is there's a lot of demand, but the supply is kind of limited," Maillie said. "We're still trying to keep as stocked up as we can. There's not too much worry yet. But there's starting to be some limitations. Some things are starting to get harder to find."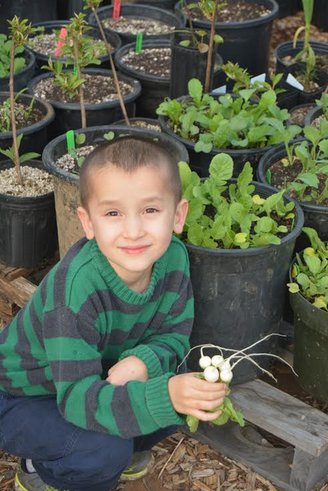 Though it is starting to become a little difficult to keep up with demand, Maillie is happy to see that more people are becoming interested in gardening during the pandemic and encourages people who are thinking about it to come in. It's still not too late to get started and right now is the time to get your soil ready and get things planted, Maillie said.
If you're interested in starting your own victory garden but don't know where to begin, there are many online resources available. Polly suggests starting out with some easy, short season crops — crops that grow in 45 days or less — so you'll enjoy the rewards sooner. Philadelphia White Box Radish or Mikado Japanese Baby Turnip are great options, Polly said.
You may also want to include some longer season crops that are easy to grow locally, such as carrots, potatoes and onions. Polly also suggests perennial crops — which will continue producing for many years — such as strawberries, blueberries and apples.

If yard space is an issue for you, Polly says you can try planting in five-gallon pots. Whatever your living situation or gardening skill level is, Polly firmly believes there are options for you to grow at least some of your own food. Even if you don't grow much at first, Polly says the satisfaction of growing and harvesting your own food will be worth the effort.

Plus it can be a great way to build relationships in your community during this time of isolation."Find several neighbors, friends, or colleagues to swap produce, skills, or materials with as you develop your gardening skills," Polly said.