While COVID may have altered much of Humboldt's holiday plans, you can rest assured that there are some sounds of the season that shall not be silenced this year. Specifically, HONK HONK HONK… HONK HONK HONK… HONK HONK HONK, HUH-HOOOOONK.
At a rain-drenched Renner Station in Eureka, Humboldt County Supervisor Rex Bohn announced Friday that the 32nd annual Trucker's Christmas Parade will in fact fill the streets of Eureka with colored lights, festive atmosphere and monotone renditions of "Jingle Bells" on Dec. 12 at 6 p.m.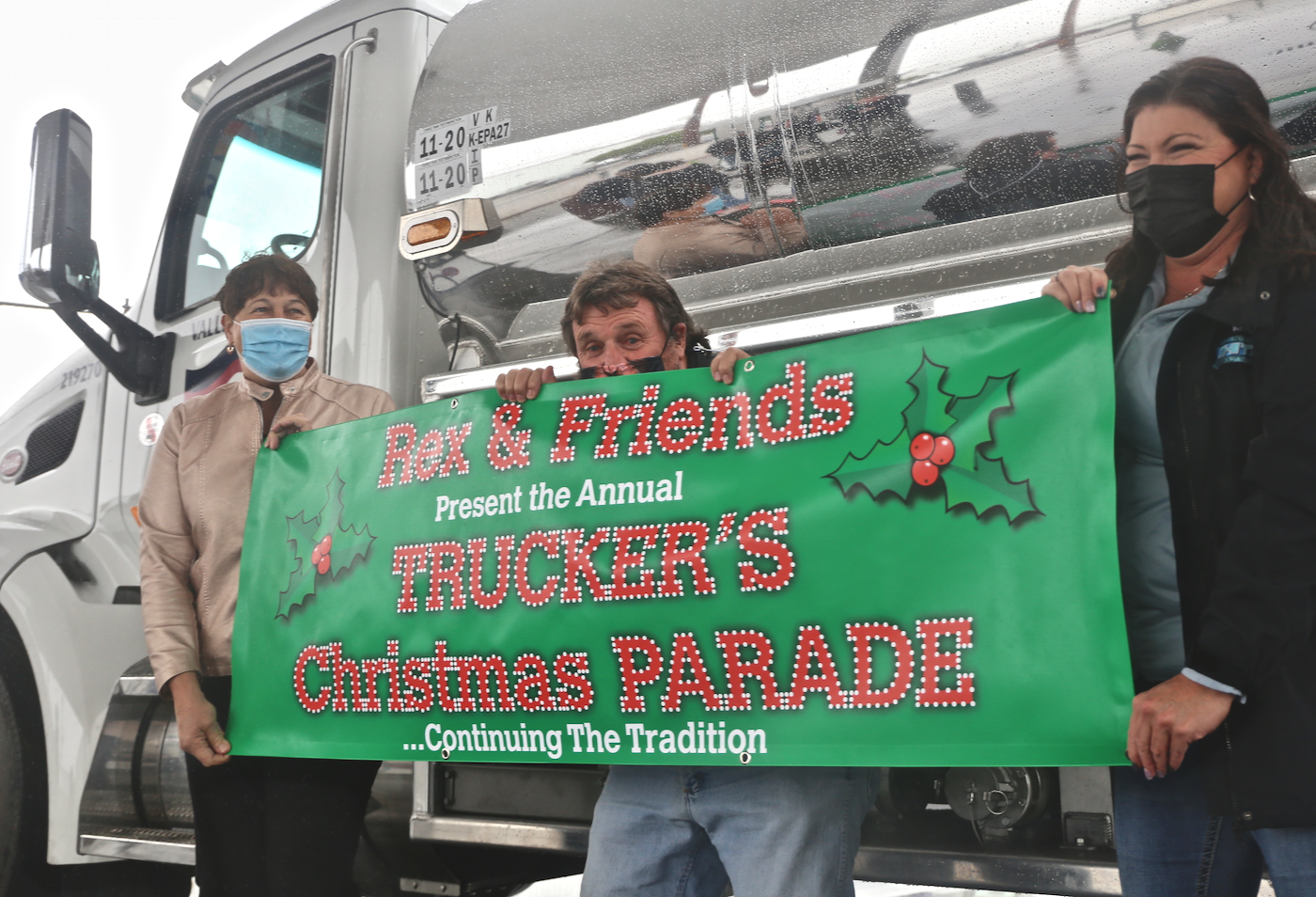 "Especially in the year of COVID, there's not going to be a lot of Christmas parties and Christmas fun as we know it normally," Bohn said. "So we thought if we put in extra effort and made the Trucker's Parade happen it would be a benefit for the community."
Bohn wanted to assure the public that he'd worked with local health officials to get the go ahead to hold the event. Donated proceeds will benefit the Boys and Girls Club of the Redwoods.
If you and your vehicle would like to participate in this year's parade, you can download an application here.