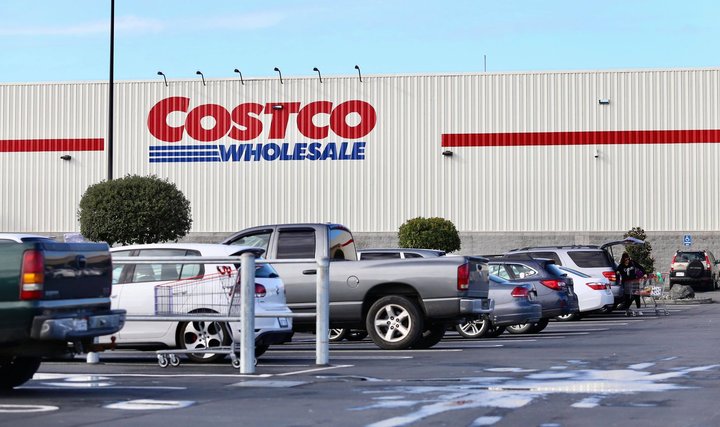 ###
Yesterday at about 1:15 p.m., Eureka police officers were summoned to Costco on report of a woman refusing to wear a mask inside the store and making a scene about it.
In video shot of the incident by another shopper — see below — the woman can be seen loudly arguing with other patrons and employees about the efficacy of masks before being handcuffed and escorted from the premises by police.
"The masks don't work!" the maskless woman is heard to say to another customer. "This has going been on for almost a year now! If they work so well, why are people still getting sick?"
"I wonder, stupid!" was the answer.
Eureka Police Department spokesperson Brittany Powell tells the Outpost that the woman was not arrested, but temporarily detained on suspicion of robbery. Officers were told that the woman had snatched the phone from a Costco employee's hands and returned it only when she was informed that police were at the scene.
Powell said that the EPD is preparing a report on the incident to forward to the District Attorney's office for a charging decision. Because she was not arrested, the Eureka Police cannot release the woman's name at this time, Powell said.
EPD Captain Patrick O'Neill told the Outpost that the decision not to arrest the woman was with the consent of the store, which only wanted her to leave the premises.
"Costco management were not desiring of an arrest at that time," O'Neill said. "They just wanted her off the property."