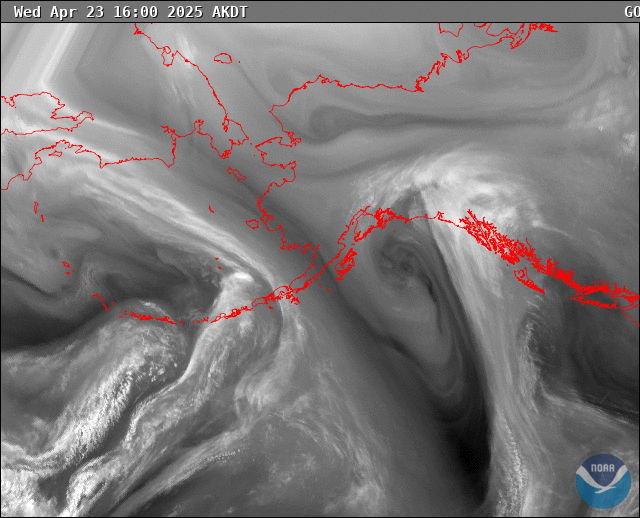 Satellite imagery of a storm passing over the Aleutian Islands in Alaska. | NWS
Eureka's National Weather Service has issued a High Surf Advisory for the North Coast.

A cyclone over the Gulf of Alaska is forecast to send rough seas and 20 to 25-foot waves to the Humboldt, Del Norte and Mendocino coasts between tonight and Thursday morning.

"Large surf is turbulent and dangerous so beachgoers should stay farther back from the surf and off of jetties or rocks," the NWS stated.
Rain is in the forecast for the greater Humboldt Bay area tonight, with chances of showers tomorrow. Thanksgiving weather is expected to be cool and dry with highs in the 50s.