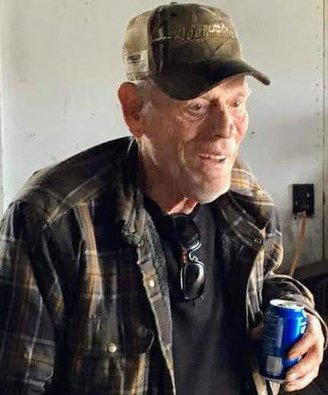 Ken Lockhart went to be with the Lord on November 10, 2020, at the age of 82, peacefully at home with his son, Kevin, by his side. He was born on September 26, 1938, to Chester and Lois Lockhart in New Mexico.

Ken grew up near Cave Junction, Oregon, where he married his high school sweetheart, Loretta Mayfield. They had two sons Kevin and Larry, shortly after marriage. Ken and his young family made several moves in the early years, working and living in Lebanon, Oregon and Denver, Colorado. It was in Denver that Ken worked as a mechanic and ran a service station, while only in his early 20s.
Ken and his family moved to Eureka, so he could work a night job at Vika Trucking as a mechanic. They were living in Eureka when they found a place for rent in McKinleyville, not knowing at the time the little rental would become their home of 55 years.
In 1968 Ken went to work for Redwood Construction as a diesel mechanic for ten years. He was the shop foreman, mostly working nights. He was known as a stern but fair boss, and he made many friends there.
After a short stint working at Sierra Pacific, Ken knew he wanted to open up his own business. About the time his daughter, Kara, was born, he had the opportunity to purchase Clayton Knowles' old shop on West End Road, Arcata. This was the beginning of Ken's Truck Repair, where he had developed many lifelong friendships. His truck shop was his home away from home. He worked on diesel trucks, heavy equipment, machinery, and rebuilt motors from all over Humboldt County. He bought and operated several log and water trucks and formed KTR trucking. Many times over, his family has been told that Ken earned the reputation as the best diesel mechanic and fabricator in our area. He was known to build his trucks to go fast, and you could always tell a "Lockhart motor." Ken's strong work ethic and mechanical talents were a big influence on many people. He loved what he did, and he continued working until he lost most of his eyesight and finally recognized it was time to retire. He sold his shop to Hank Combs III, who continues the tradition of working on and owning log trucks in the KTR shop.
It was in the late 1960s that Ken and Loretta obtained a place at Ruth Lake where they spent every summer. He was an excellent water skier, even barefoot! Being at the lake made his heart happy. Once he retired in the early 2000s, his son Larry often took him to the lake in the summers. Although no longer able to water ski, he thoroughly enjoyed what was his little piece of heaven on earth.
Being the only daughter and the youngest child, Kara was blessed with many years of living next door to her parents, making it possible for her and husband Ryan's boys to create many special memories. Kara was the main caretaker for her dad until the day he went to be with the Lord.
Ken is preceded in death by his mother and father Lois and Chester, sisters Ruth Anne and Mary, and brother David Lockhart. He is survived by his wife of 63 years, Loretta; sons Kevin Lockhart, Larry Lockhart, and daughter Kara Lockhart Thomson (Ryan Thomson); grandchildren Ken Lockhart, Kory Lockhart (Celeste Lockhart), Larry Lockhart Jr., Kayla Dennis (Michael Dennis), Reba Coburn (Charlie Coburn), Nic Lockhart, Sara Lockhart, Tyler Thomson, Jace Thomson, Colby Thomson; and ten great grandchildren. The family would like to send special thanks to Jimmy Fike who was a faithful friend to Ken until his last days. We would like to extend our gratitude to our in-home care providers and Hospice of Humboldt, for the help to care for both Ken and Loretta the past few years. Donations in the memory of Ken may be made to Hospice of Humboldt.
###
The obituary above was submitted on behalf of Ken's loved ones. The Lost Coast Outpost runs obituaries of Humboldt County residents at no charge. See guidelines here.