Freeze!
Eureka's National Weather Service Office reports that the first widespread hard freeze of the season is forecast to affect areas of Humboldt, Del Norte, Mendocino and Lake Counties early tomorrow morning.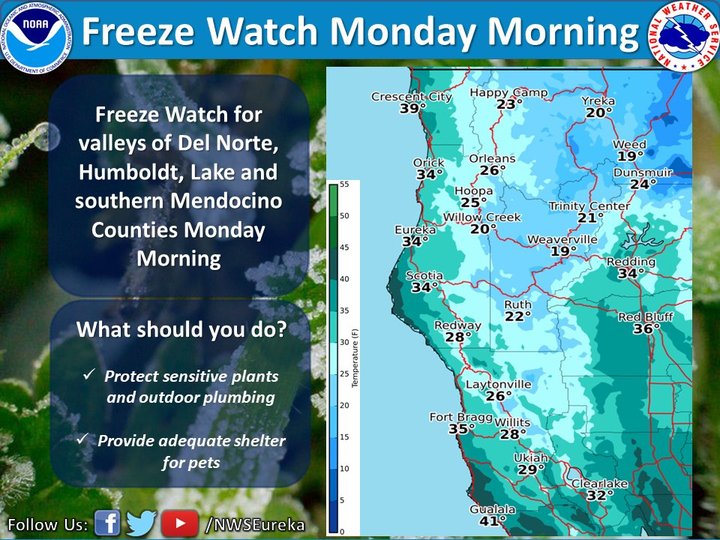 "It's going to be a very cold start to the work week," the NWS stated on social media today. "Remember to protect sensitive plants and outdoor plumbing and to provide adequate shelter for pets!"
Coastal areas are also forecast to see widespread frost with patches of subfreezing temperatures.