When the Fortuna Union High School District's Board of Directors voted 3-2 to reopen campuses for in-person learning, the teachers' union — the Fortuna Union High School Teachers Association — wasn't particularly happy. It clashed with the board, and the friction left some teachers feeling stressed and unheard.

Schools reopened on Aug. 10, despite the fact that the teachers' association insisted it needed more time to prepare. The board's majority maintained, though, that it had an obligation to get students back into the classroom.
The hours of disagreement likely left Fortuna's residents with an impression of how controversy is handled at FUHSD — a memory that many might revisit while inking in their ballots.
Two seats are open on the FUHSD school board. Both incumbents — police sergeant Charles Ellebrecht and business owner Jeana McClendon — are running, as well are challenger and community college teacher Kendra Dwelley Guimaraes.
The district serves 1,140 students and runs three schools — Fortuna High School, East High Fortuna and Academy of the Redwoods. They account for three of the twelve schools in Humboldt County that are offering in-person instruction. Humboldt has nearly 100 schools.
On or off the board, these candidates were divided over the reopening decision. But even though the three had different opinions then — Ellebrecht voted to open, McClendon wanted to postpone, and Dwelley Guimaraes, as a parent and audience member, felt hesitant about opening at all — it appears now that unless there is an outbreak, in-person learning will probably not be reversed, no matter who is elected to the two open seats. In a race that might have been dominated by hopes to reassess the district's COVID-19 response, other issues — including board-union relations, security and equity — are largely being considered with equal weight by the candidates.
Seats on the FUHSD school board are volunteer positions; there is no compensation.
ON COVID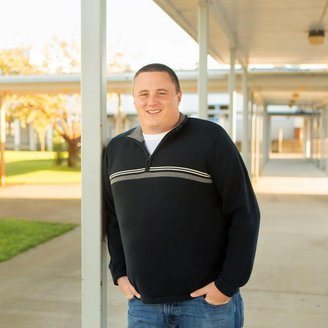 Ellebrecht, who was elected to the board in 2015, was firm in his vote to reopen. He told the Outpost that too much is missing in online learning formats. "The school brings a lot of other aspects beyond education to student life that's important [to] their social emotional well being, and that was my focus," he said.
Ellebrecht expressed confidence in the district's safety precautions, but added that he would be open to reconsidering face-to-face learning if there is an outbreak in the school or community.
The vote to reopen was split 3-2 at the July 28 meeting. McClendon, who was appointed to the board in June 2019, voted against reopening, but clarified with the Outpost that she is in favor of in-person learning. "I was definitely for opening school, just not the timeframe that was provided, because I didn't feel like the staff felt like they had enough time to prepare," she said, adding that after the vote, she was "all in" with the board.
McClendon said that she errs on the side of "extra caution" and stressed that COVID safety has been her main concern several times during her phone interview with the Outpost. She is satisfied with the FUHSD safety plan.
The district's safety plan includes a mask requirement, daily health screening and classroom disinfection between each period by teachers. The schedules at each school are different, but at Fortuna High (which is the largest), the bell schedule has been reduced to two periods per day that are just over two hours long. The plan estimates a 25-student class average and aims to maintain a 3 foot distance between students during classes, but notes that "this will be easily accomplished in some classrooms and not possible in others."
The district also offers two online learning modalities. Students can tune into live classes via Zoom or enroll in independent study. FUHSD Superintendent Glen Senestraro told the Outpost in an email that approximately 700 students are attending in person, 320 attend classes on Zoom and 120 are on independent study.
McClendon said she anticipates that as they're coming out of the pandemic students are "going to be struggling" because of the school they "missed" last year. "And let's be honest, school isn't back to 100 percent the way it was before COVID this year," she added. She wants to prioritize ensuring that student and staff needs are met to mitigate the impacts of Fortuna's unique learning environment.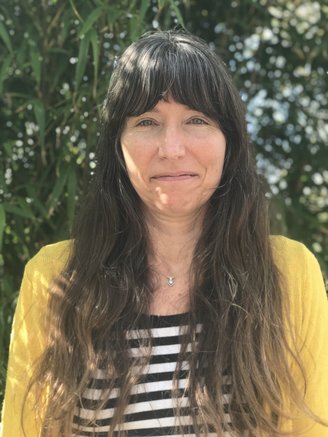 Although Dwelley Guimaraes said she wouldn't aim to overturn the reopening decision if elected, she did express concerns with current FUHSD operations. As the parent of a student at Fortuna High School and an experienced teacher herself, Dwelley Guimaraes said that her perspective is multi-sided. "I think all parents worry about the social and emotional health of their child," she said. "I understand the impetus to go back."
But at the same time, Dwelley Guimaraes said, there is a risk of students contracting and spreading the virus. She's worried about Fortuna's high-risk population, and said that if students aren't getting tested there's no way to detect asymptomatic cases.
Dwelley Guimaraes also said that the actual teaching design could be tweaked to better serve all students. She doesn't think the live Zoom option is an effective way to learn online and said she thinks it's difficult for both students and teachers to participate in two different modalities simultaneously. "The Zoom learners end up learning in a very passive way," Dwelley Guimaraes said. "I like to say they're like flies on a wall just kind of soaking in whatever they hear via Zoom."
Dwelley Guimaraes said that her daughter started the year online but went in person after three weeks because it wasn't working for her. Tuning into live classes is difficult because Zoom students can't always see the board and their questions often can't be answered in real time, Dwelley Guimaraes said, adding that she knows faculty and administration are brainstorming ways to solve those challenges. Her proposed solution is a structure where one faculty member of each department could exclusively teach online for all students who opt out of face-to-face learning.
ON UNION RELATIONS
Negotiations on reopening between the board and Fortuna Union High School Teachers Association have been lengthy. The negotiations, which are private meetings, are meant to define standards and measures to ensure the schools are safe. Those agreements will accumulate to a Memorandum of Understanding which is a temporary and situation-specific agreement between the union and board. The board has ratified the MOU, and the teacher's association — which has 46 dues-paying members who have the right to vote — will decide whether to ratify the MOU this week, FUHSTA President Inma Thompson told the Outpost over the phone.
Separate from negotiations, FUHSTA asked for a postponed in-person start date during the board meetings leading up to the beginning of the semester. They wanted school to start remotely and then transition to face-to-face learning once the MOU was ratified. Delaying the in-person start date would have been safer because it would have granted the district time to establish safety measures and obtain PPE, Thompson said. The board voted not to wait for the MOU to start in-person instruction. Thompson explained that having that extra time would have made the reopening process less stressful. "I really do believe the entire town would have been less stressed out," she said.
In regards to the negotiations and public dialogue, Ellebrecht said he welcomes debate. "I understand the union has an important role in ensuring that their employees are taken care of, I respect that role," Ellebrecht said. "I don't see a disagreement as a bad thing."
In times of disagreement it's important to listen to both sides and be receptive, Ellebrecht said, but the board's "ultimate responsibility is to make sure you do what's right."
McClendon's strategy for navigating friction between the board and other entities is "good, positive, respectful conversations." McClendon cited COVID negotiations as an example of positive board-union relation, and said she is "proud" of how that process unfolded.
"The board and admin and the staff — we started pretty far apart on what our plans were for reopening," McClendon said. "And we basically communicated back and forth, back and forth, until we had a solution."
Thompson agreed that negotiations to develop the MOU went "smoothly enough." However, the communication between the board and union during public meetings was "very contentious," she said. "The behavior and things that were said and done would not speak to a collaborative effort between the board and the union."
Dwelley Guimaraes thinks that "respectful listening" was missing from conversations about reopening. "It was sort of a top down decision," she said. "If I got elected to the board what I would try to change is the climate. I would really try to foster a climate of mutual respect and a climate of care, because I feel like that's really what needs to be addressed to boost teacher morale."
ON SAFETY AND SECURITY
Seventeen years of experience in law enforcement comes in handy in terms of developing safety plans, Ellebrecht said. He's an ALICE trainer, which is an active shooter preparedness program. "Safety and security of our students is obviously our number one priority," he said.
In terms of security, there is collaboration between the school and Fortuna Police Department. The district also employs one armed campus resource officer who weighs in on safety plans and assists students and staff as needed, which is a position that Ellebrecht has previously occupied.
Although Ellebrecht didn't identify specific security changes he'd like to implement at the district, he did say that campus safety evolves. "The district has had to adapt and make changes related to safety just as a result of things that happen in society. I think as a whole, we have a very safe district," he said.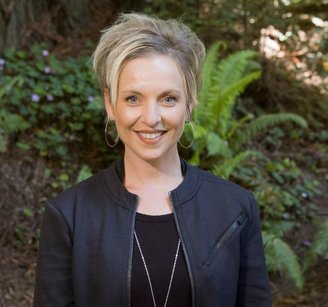 McClendon said that in terms of safety and security, the district must always be vigilant, especially because the campuses are open, meaning there are no fences surrounding the schools. "Just because we're small, we are not immune to some of the things that are happening across the country," she said, listing bullying and shootings as some of those dangers.
Creating an environment where teachers are comfortable voicing their concerns is important, McClendon said. She also stressed the importance of safety training for staff. Senestraro clarified that all staff currently receive safety and security training.
Dwelley Guimaraes said she's interested in implementing mindfulness practices into the classroom as a method of preventing stress and violence. Recently she ran a year-long program to help local teachers learn mindfulness and meditation, which was inspired by the bomb threat that targeted Fortuna High School in 2016, Dwelley Guimaraes said.
She suggested revisiting that program or hiring mindfulness and yoga instructors as a resource for students and teachers. It could be "a healthy way of coping with the violence that maybe [students] feel in their personal lives that also plays out at school," Dwelley Guimaraes said.
ON EQUITY
Dwelley Guimaraes is already working toward addressing equity gaps at FUHSD. She has arranged a meeting with a student in the Black Student Union with hopes to learn about their experience at Fortuna High and find out what they would like to see from the board. In the future, she said she would like to have similar conversations with Latino students and families. "I am definitely interested in engaging in that subject as a board member," she said.
The district currently provides diversity training to faculty, which Dwelley Guimaraes and Ellebrecht both highlighted as important.
"From the students to the teachers to bus drivers to janitors, we all need to be there and be accepting of everybody," Ellebrecht said. "We want everybody at our district to feel comfortable when they step foot on our campus and not have any concerns as related to racial issues."
The Outpost asked McClendon if she has any plans pertaining to equity and she said "no." Instead, McClendon revisited COVID-19 and stressed that the district needs to prioritize planning how to bounce back once the educational and fiscal ramifications of the pandemic hit FUHSD.
ON FISCAL ISSUES
By "fiscal ramifications," McClendon meant the effects that the suffering local economy will have on the district. "I feel like people are struggling, parents are struggling, families are struggling financially, and that is going to definitely have a trickle effect on the school," she said, predicting that the impacts of COVID will last three to four years.
McClendon said she feels prepared to handle difficult budget decisions as they arise. The district has a finance team that lays out information for the board, she said, which makes the numbers more digestible.
"I always try to guide my decisions by thinking of what's best for the district as a whole and not letting my judgment get clouded by special interest groups or small groups of students," she said.
Ellebrecht stressed the importance of transparency in terms of fiscal actions. "The public is our boss, they get to know what we're doing," he said. His goal is a balanced budget that maintains a "good quality" wage for faculty and staff, "so that we can maintain quality employees at the district which I think is very important," Ellebrecht said.
Dwelley Guimaraes praised creativity when it comes to budget. "There are a lot of advantages to being a creative person and one of them is being able to crunch numbers and look at things differently," she said.