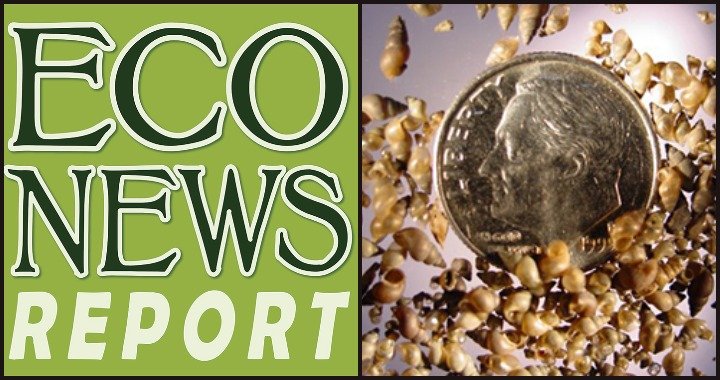 ###
New Zealand mudsnails are small — about the size of a peppercorn — but they can be a BIG problem for watersheds where they are found. On this week's EcoNews Report, the Green Gang sits down with Darren Ward, Associate Professor of Fisheries Biology at Humboldt State University, and Jacob Pounds, environmental scientist at the Blue Lake Rancheria, to learn about new infestations in the Mad River and how you can prevent the spread of these snails and other aquatic invaders.
Remember, always decontaminate your gear, particularly when traveling between watersheds. Use one of the following methods: Freeze your gear for a minimum of 4 hours to kill all mudsnails. Freezer temperatures should be at 26°F (-3°C) or below. Soak gear in a bath of hot water (at least 120°F, 46°C) for 10 minutes. Or use an approved decontamination product.
For more info:
If you observe this species in California, please report your sighting to the CDFW Invasive Species Program, or email Invasives@wildlife.ca.
AUDIO:
"The EcoNews Report," Oct. 24, 2020