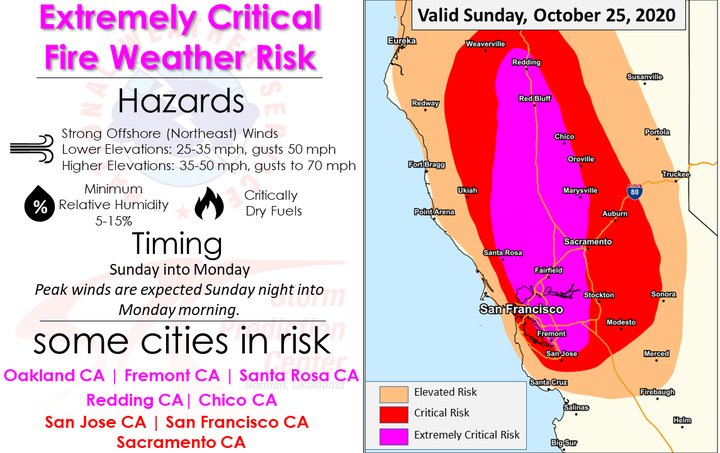 Strong offshore winds and dry conditions are expected to cause potentially disastrous fire weather in Trinity and Mendocino Counties for at least the next 24 hours, Eureka's National Weather Service office reports.
"Dangerous Critical to Extremely Critical fire weather conditions are expected across portions of Northern California today, as strong offshore winds occur over critically dry fuels," the NWS stated this morning. "Strongest winds are expected tonight into early Monday morning.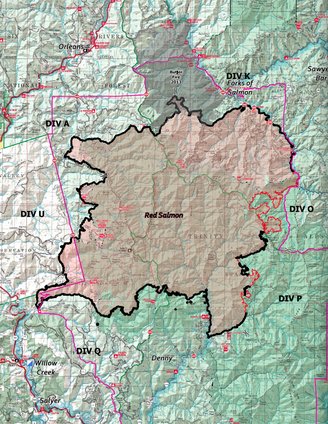 Red Flag conditions are also expected to reach the "Extremely Critical" level in central areas of the state between Redding and San Jose.
"Remember to: avoid pulling off onto grassy areas, discard cigarette butts properly, and avoid dragging chains," the NWS said.
A Red Flag Warning is also in effect for Humboldt County, where the Red Salmon Complex is currently 143,644 acres in size and 75 percent contained.
Great Basin Incident Management Team 1 reports that the entire August Complex is 1,032,597 acres in size and 95 percent contained.
"Today, warm and dry weather returns," Great Basin Incident Management Team 1 stated this morning. "Temperatures will reach 80 degrees, and relative humidity will drop to single digits. Winds will be variable, 6 to 12 mph with gusts to 30. The unseasonably warm, dry, and windy weather pattern is expected to continue through Wednesday."