Photos and video of the fire provided by local photographer Kevin LoMiglio.
Numerous firefighting agencies responded to a vegetation fire that was reported north of Rio Dell near the intersection of Price Creek and Blue Side Roads today at approximately 11:50 a.m.

Local Calfire Battalion Chief Paul Savona told the Outpost that firefighters have already extinguished the blaze and that they'll be performing mop-up work in the area for about another hour.
"We quickly contained the incident at .2 acres," Savona said. "We got a hand on it pretty quick."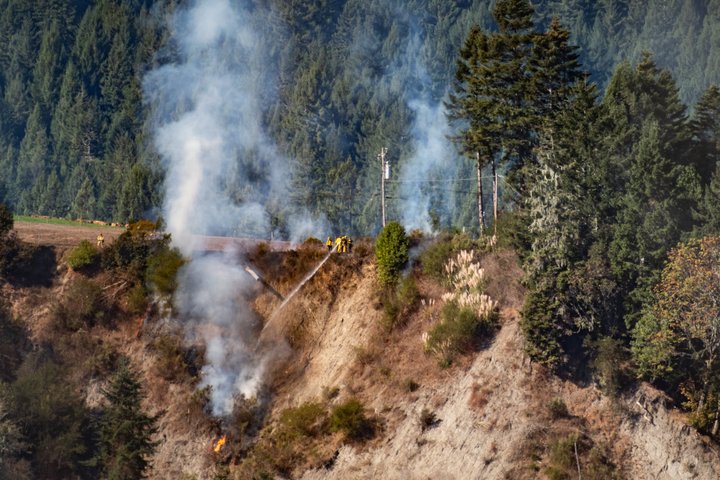 Five Calfire engines, one helicopter, three hand crews and a dozer were initially dispatched to the fire. Volunteer firefighters from Ferndale, Fortuna, Rio Dell and Scotia also responded. However, many units were canceled before arriving on scene.
Savona added that a Critical Risk fire weather warning is still in effect today.
"Be very careful with anything that can potentially start a fire with these conditions," he said. "We can experience rapid fire growth."
The cause of the fire is still under investigation.