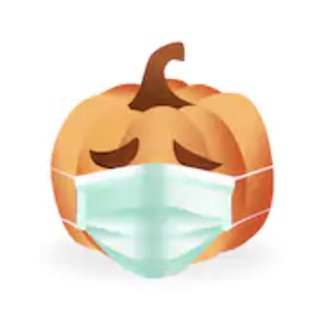 Some of y'all act like nothing is scarier than not going out on Halloween, you restless ghouls. Sure, we realize that this is one of the rare, magical years when Halloween falls on a Saturday, but in the midst of a global pandemic indoor costume parties, trick-or-treating and haunted houses carry an added spookiness and, well, yeah you're strongly urged to not do that. Boo, we know.
But never fear… or do, I guess. Humboldt is offering a few safer, COVID-era Halloween memory-making options. LoCO offers you a few highlights:
# # #
Spooky Plaza Car Parade: They're cooking up something weird in Arcata. After Farmers' Market wraps, they'll be closing down the Plaza to decorate so that for you and family can take a scary safari from the safety of your car from 7-11 p.m. Promotional material for the event promises "giant spiders, skeletons, ghosts, zombies and more," so there. Families are encouraged to dress up and decorate their cars, but be warned that you must be inside a vehicle to enjoy this spectacle. Should you venture, plan to enter the Plaza from the southeast Seventh and G streets corner. Yes, you'll receive treats.
Hunt the Elusive Pumpkin, Kids: The City of Eureka is hosting family-friendly "pumpkin hunts" at a number of its parks on Halloween. ("Pumpkin," in this instance, would appear to be code for candy, we gather.) If you think your appropriately masked child has the skills to safely snatch squash, head on over to Sequoia Park, Cooper Gulch Park or 20/30 Park. Each location will have three separate hunts for kids in the following age groups at the following times:
0-6 years old: 11 a.m.-12:30 p.m.
7-9 years old: 12:30-2 p.m.
10-12 years old: 2-3:30 p.m.
Boo at the Zoo 2020: OK, it's gonna be slightly different than previous years, but the Sequoia Park Zoo will be open to members only from 3-6 p.m. on Halloween for socially distanced walks on the wild side. And yes, children will receive treats. If you're interested in spending some time with the critters, please note that reservations are required and can be made at the zoo's website.
Pumpkin Carving Demonstration: Want to up your Jack-o'-lantern game? Humboldt's king of Halloween, Mike Craghead, is somehow really good at carving pumpkins, a talent that landed him on the seventh season of a Food Network show called Halloween Wars. He is scheduled to present these skills at Bear River Casino from 4 to 10 p.m.
Outdoor Halloween Movie Night: Down in Fortuna, Eel River Brewery invites guests to attend an outdoor scary movie night in their beer garden starting at 6:30 p.m. They'll be screening The House on Haunted Hill (1959) and Carnival of Souls (1962). Yes, big kids get beer.
# # #
While we have you here, we'll mention that one staple of Humboldt Halloween that fell victim to COVID's curse is the Haunted Kinetic Lab of Horrors. As we mentioned, indoor haunted houses are not so much in fashion at the moment which means that the Kinetic Sculpture Lab — a creative workspace for many of the more artistically ambitious local kinetic racers — will be without one of their main funding sources this year. Long pitch short: If you enjoy the color the Kinetic Grand Championship has added to your life over the years, consider throwing a few bucks at their GoFundMe campaign.