For the three candidates running for two open seats on the NoHum school board, equity and reopening matter most.
Topics related to race, equity and inclusion took the spotlight at a forum for Northern Humboldt Union High School District school board candidates last week. The forum consisted of questions submitted by community members and was hosted by the nonpartisan organization League of Women Voters of Humboldt County.
There are two seats open on the NoHum school board, which oversees 1665 students and five schools — Arcata High, McKinleyville High, Pacific Coast, Six Rivers Charter and Mad River High. Three candidates filed to run — appointed incumbent Aristea Saulsbury, Cedric Aaron and Janelle Jones — but only Saulsbury and Aaron appeared on Zoom for the forum.
Jones was not available for a phone interview, but she did answer questions similar to those presented at the forum in an email to the Outpost.
ON EQUITY
Aaron credited a letter that was circulated to NoHum families following the murder of George Floyd for his motivatation to run for school board. The letter vowed to address institutionalized racism within the district and included a list of concrete steps the board would take to reach that goal. Aaron said at the forum that he had never seen a public school hold itself accountable before.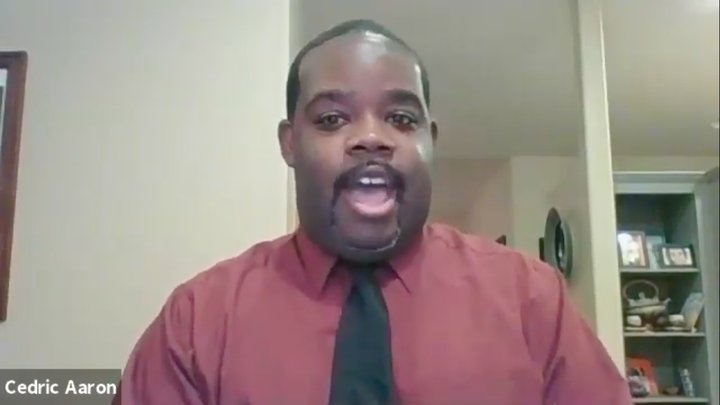 "When I read that letter, it moved me," he said. "It acknowledged that harm has been done even within our own district, and that was telling for me." Aaron said he wants to be a part of the team developing solutions to racial inequity at NoHum. He is a member of the Eureka NAACP chapter and is a multicultural specialist and staff psychotherapist at Humboldt State University. "All the work I do is through a multicultural lens," he said.
Aaron listed racism as one of the primary issues he wants to address as a NoHum board member, citing patience and understanding as crucial to that process. He would prioritize encouraging students and families who are often not part of conversations — equity-related and otherwise — to take a seat at the table and contribute.
Saulsbury, who is a community outreach manager at McKinleyville Family Resource Center, said she is "particularly passionate about equity and justice." Outside of her day job, she has professional experience with racial justice as co-director, trainer and consultant at Stepping Stone Diversity Consulting.
Saulsbury said she's developed a "dual focus" for identifying inequities: understanding the social emotional wellbeing of all students and staff and analyzing data. The district's data reflects that students of color, socioeconomically disadvantaged students, and houseless or foster students do not do as well as students who fit the "standard norm." Saulsbury wants to bring this "front and center" so that NoHum can be a "more just school system."
Jones, who is a small business owner, said that she hopes to address equity inside of actual board meetings. "I believe that board members need to represent the majority of the people in [the] district and voice their comments and concerns at the meetings," she said. According to Jones, that is not happening enough now.
The candidates were asked to reflect on their own implicit bias and how they work to overcome it.
Jones aims to work through misunderstanding and "lead by example and show love to everyone."
For personal improvement, all three stressed the importance of self-reflection.
"This type of work is daily, daily, daily," Aaron said.
To be anti-racist is not about finger-pointing, Saulsbury said, but about internal progress. As far as community impact, Saulsbury and Aaron said that they plan to publicly hold themselves and the district accountable for following through with anti racist action.
"This work is not only going to impact students and families of color, this is work that impacts the life skills of every single student and family," Saulsbury said.
ON COVID
The current NoHum board unanimously voted to start the school year virtually at the August 11 board meeting.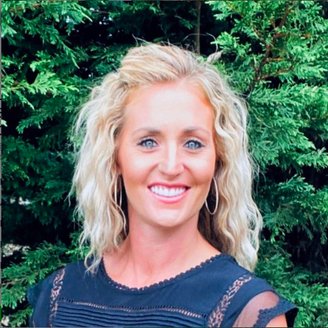 In an email to the Outpost, Jones cited parents and students who are "frustrated with the board and superintendents' lack of motivation to re-open schools for direct instruction" as her motivation to run for NoHum school board, adding that the district has been "unwilling" to involve families in the decision-making process.
If elected, Jones plans to prioritize completing the district's reopening plan so that schools may "safely and quickly" reopen for in-person instruction. She wants to form a reopening committee and invite parents and community members to join it.
NHUHSD Superintendent Roger Macdonald confirmed with the Outpost that developing the virtual learning plan has been the work of "professional educators, certainly with the feedback of our community." The district has distributed a series of surveys to generate feedback and address concerns. The reopening decision, too, has been made by the district. Macdonald said the decision has been based on science and the district's evaluation of what is feasible in terms of safety. "It just hasn't been possible for us," he said, adding that the district revisits the topic "almost every day."
Macdonald said that though he "respects their wishes," the district isn't just thinking about families who want schools to reopen for in-person instruction. "We're also thinking about those families that don't," he said. "And we're also thinking about the communities in which all of our families live."
Jones said that NoHum schools can safely reopen following guidelines from the Centers for Disease Control and Prevention.
CDC guidelines for schools that choose to reopen recommend assigning students to small groups, alternating and staggering schedules, closing communal spaces such as cafeterias, disinfecting all surfaces frequently, and enforcing diligent hygiene, social distancing and wearing masks. While the CDC states that "in-person learning is in the best interest of students, when compared to virtual learning," they also warn that "the many benefits of in-person schooling should be weighed against the risks posed by COVID-19 spread." According to the CDC, the only risk-free option is virtual learning.
Reopening got little attention at the forum. Both Saulsbury and Aaron said that they feel distance learning is the safest option for NoHum right now, and said they plan to rely on data when discussing reopening should they be elected.
"National politics aside, local politics aside, the fact of the matter is, is that when you look at the data, we are at a risk of moving toward that increased threat level," Saulsbury said, adding that she has concerns about the district's number of staff and the upcoming cold and flu season. She also mentioned that "it is a very different equation for COVID when we're talking about high schools rather than self-contained classrooms."
What got more attention than actual reopening plans at the forum was equity and wellness in relation to distance learning. Saulsbury said that a main hurdle has been ensuring access to technology, which the district has worked to mitigate by distributing Chromebooks and hotspots.
"It's not an ideal situation and our team is really committed to supporting the academic needs and the social emotional needs [of students] as much as we can," Saulsbury said.
Aaron echoed the importance of ensuring technology and internet access, stressing that open communication with families is important to that process. He also stressed the importance of remembering students with learning disabilities and how to develop plans to give extra support to those who need it.
Macdonald told the Outpost that the district has started to bring students who "really need face-to-face instruction" to campus in small groups, for classes in highly-ventilated spaces, like a multi-purpose room.
Jones indicated that she wants to advocate for reopening largely because of wellness. In-person instruction plays a "vital" role in students' mental and physical health, Jones said, adding that parents have spoken with her about concerns for their child's mental health.
Jones said that the American Pediatrics Association "strongly advocates" for in-person instruction for the sake of children's social emotional development. However, the APA website also notes that "the current widespread circulation of the virus will not permit in-person learning to be safely accomplished in many jurisdictions." Jones feels that Humboldt qualifies as one such location where in-person learning is safe. Currently, Humboldt is ranked in the "minimal" tier status, with a positive infection rate of 1.5 percent.
Jones cited other Humboldt schools' efforts to reopen as evidence that NoHum can do the same.
The district's school nurse, Johnny Kell, confirmed in an email to the Outpost that he and district psychologists, crisis counselors and academic counselors have developed safe ways to continue addressing the mental health needs of students during the pandemic. The district has a referral program and outreach team to follow-up on student wellness concerns, Kell said. They have also developed protocols outlining safe ways for psychologists to do evaluations on campus and for crisis counselors to meet with students and their caregivers in-person. The most in-need students have been identified and the district is working on giving those students extra support.
The district must address ventilation issues — which are specific to certain classrooms and campuses — before schools can reopen, Kell said.
"Right now we are able to serve the most vulnerable students in our community and every day we're getting better and better at expanding that," Kell said. "Opening the school before we've addressed the safety issues that are proving to be harder to overcome means that we are not only creating a not-so-safe environment for the average student, but that we will cease to be able to serve our most vulnerable populations."
MORE
Between the three candidates, reopening and equity appear to be their main concerns, but other topics were addressed during the forum as well, (and in Jones' case, in an email to the Outpost).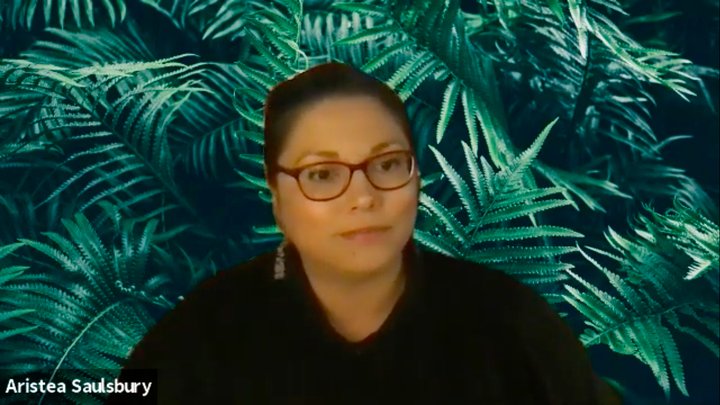 For instance, all were asked to comment about Proposition 15 — a commercial property tax hike that would raise roughly 6 to 11 billion for schools and communities. Saulsbury and Aaron both support it.
Saulsbury, who addressed her anticipation and concern about "rough, lean years ahead" in terms of budget elsewhere in the forum — something she wants to start "collaboratively" planning for immediately — said that the extra funding would be helpful in the future. Saulsbury added that she's thankful the proposition won't impact individual families, small businesses and agriculture.
Jones does not support Proposition 15 because she fears it would harm local agriculture. "I am in favor of schools receiving additional funding but not at the expense of one of our most essential providers," she said.
The potential impact of Proposition 15 is highly contested, because although farmland would be exempt, fixtures and improvements on that land might not be.
Each has individual hopes for the district. Aaron is an advocate for teachers, especially after "hearing so much disrespect" for teachers through the pandemic. "I just want our educators to know that I have your back — I hear you, and you matter," he said.
Saulsbury wants to ensure that teachers will continue to have a "great health insurance option without it costing them more money" which will take a collaborative effort, she said. Saulsbury also noted that making Spanish versions of materials more available is something important to work toward for a more equitable community. Throughout the forum, Saulsbury praised the collaborative nature that currently exists on the board, and said she wants to continue working in that environment.
Jones wants to restructure the current design of board meetings. "Many parents that I talk to do not know about the meetings" and "can't access the site," Jones said. A "governance" tab — which includes board agendas and minutes — is clearly marked on the district website. In compliance with the Brown Act, agendas are made available 72 hours in advance for regular meetings and 24 hours in advance for special meetings.
Furthermore, Jones said that the current design of school board meetings is "exclusive and restrictive" to the public, and cited the board's "practice" to not allot time for public comment during informational items as problematic. She specifically referenced the "Learning Continuity and Attendance Plan" — an informational item that was discussed at the August 11 meeting — as an item that deserved community input.
"This behavior of the board members to not allow public comment during an agenda item is meant to exclude parents and the community," Jones said.
Macdonald told the Outpost that "there'll be time to comment on informational items," and that the district has always encouraged "rigourous" public comment.
The forum came a week after Jones and two candidates for the McKinleyville Union School District board were criticized for their "vote faces you can trust" campaign ad in an op-ed authored and signed by Saulsbury, Aaron and the other two candidates running for MUSD.
Jones declined to comment about the op-ed.
During the forum, Saulsbury said that although her's and Aaron's politics would probably be different, their values are the same. In her closing statement, Saulsbury endorsed Aaron. "I can promise you that I know my colleague here and he is just as passionate and committed as I am," she said. "I really hope I get the chance to serve alongside him for the next four years."