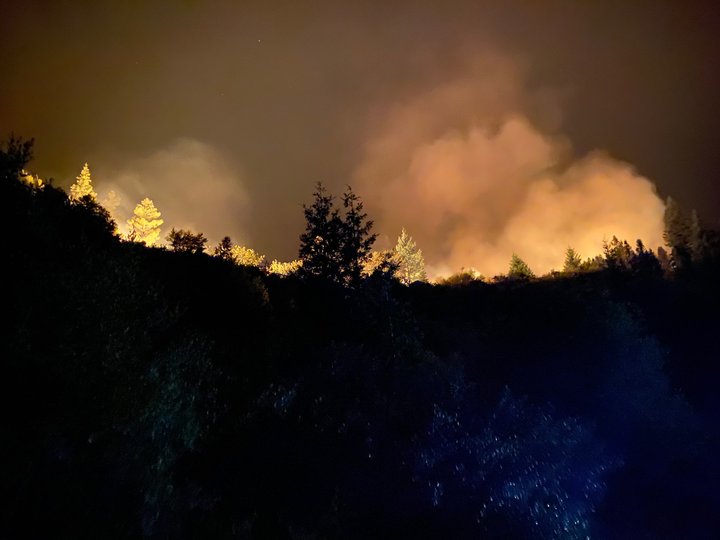 As of this morning, the Red Salmon Complex is 25,858 acres in size and 42 percent contained after firefighters say the fire increased in activity to the southwest near Trinity Mountain yesterday.
"Fire spotted across the handlines into the Tish Tang and Tang Creek drainage and burned back towards the main body of the fire," the U.S. Forest Service stated in this morning's fire update. "Air tankers and helicopters dropped retardant and water on the area throughout the day."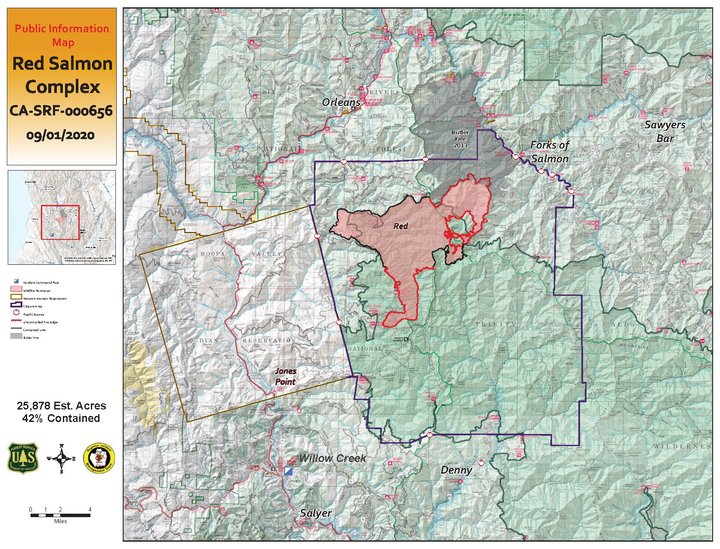 Firefighters are actively scouting the new perimeter of the fire below Trinity Mountain and are aggressively attacking the fire in that region with the help of aerial firefighters.
"With increased fire activity in the southern end of the fire, crews will hold the established line on the north end, particularly on the north section of Devils Backbone," the USFS stated. "Firefighters will patrol the line along High Point Ridge to ensure that burning remains in the interior of the fire."
Hot and dry conditions are forecast for the coming days. Temperatures are expected to reach 96 degrees in areas below 4,000 feet, and up to 88 degrees above 4,000 feet. Three to 10-mph winds will also be possible.