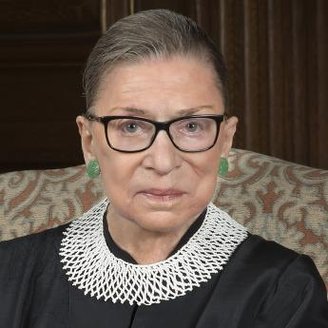 Humboldt residents plan to gather at the county courthouse for a memorial for Supreme Court Justice Ruth Bader Ginsburg who died Friday at the age of 87 due to complications from metastatic cancer of the pancreas.
"Honor the life of RBG," reads the description of a Facebook event posted by Eureka City Councilmember Leslie Castellano. "Light a candle, say a prayer, gather with community. Please wear a mask and follow good physical distancing protocol. And, if you have it in you, dress "fancy" for Ruth!"
The event is scheduled to take place between 4 and 9 p.m.