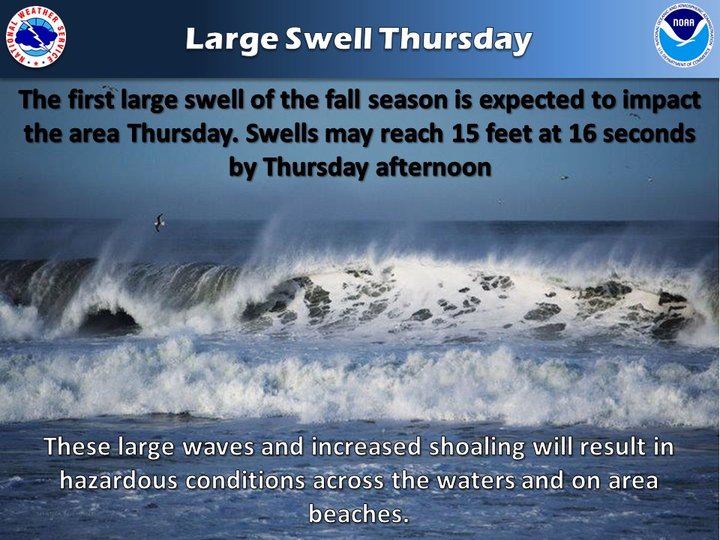 NWS.
All groms out of the water.
Eureka's National Weather Service office reports that Humboldt is forecast to see its first legit' swell of the season this week.
Waves as big as 15 feet are forecast to hit the Humboldt Coast Wednesday night and last through Thursday.
"This will create hazardous conditions on the beaches and may increase the potential for shoaling," the NWS stated. "Also, flat summer beach profiles may increase wave run-up onto the beaches."
Rain will be possible along the coast on Thursday with temperatures in the high 50s and mid 60s.