With the City of Arcata facing unprecedented economic, public health and safety issues in the midst of the COVID-19 pandemic, the next few years will surely be especially challenging for the Arcata City Council. And yet a lot of folks have stepped up to to the task, with 10 candidates running for three open seats on the council in November.

The League of Women's Voters of Humboldt County, a non-partisan organization, hosted an online forum last week, and nine of those candidates — Kimberly White, Nick Matthews, Collin Yeo, Sarah Schaefer, Michael Winkler (incumbent), Camilla Zapata. Emily Grace-Goldstein, Paul Pitino (incumbent) and Stacey Atkins-Salazar — weighed in on some of the most high-profile topics in Arcata.
Read a summary of most of the questions with time stamps and responses below, or watch the full video of the forum above, to get better acquainted with the candidates and help you decide who will get your vote for Arcata City Council this supremely bizarre election.

Please comment on the Arcata City Council's Recent approval of a budget that reduces the police department's funding by nearly $750,000. (23:45)

Michael Winkler: The council knew that the city was facing reduced revenues and tried to reduce the budgets of the individual city departments fairly and evenly, Winkler said. So the reduction wasn't a criticism of the Arcata Police Department. "But what we did do is preserve the critical functions of the police department so they can continue to protect the citizens of Arcata," he said. Winkler added that the city is already taking steps to reform the department, including implementing the Campaign Zero and 8 Can't Wait principles and bringing in social workers to coordinate with the police.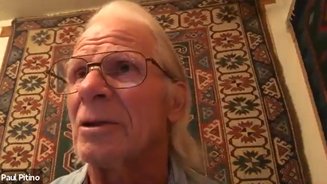 Paul Pitino: The whole city's budget was reduced and the police department, being the largest part of the city's budget, had to be reduced, Pitino said. When there is more funding for the department again, Pitino would like to the city to reallocate those funds to social workers and public service officers who could respond to some types of calls.The department could reduce cost and be more effective by differentiating between calls that do require armed response and calls where "someone can work it out without the gun," Pitino said.

Nick Matthews: Though Matthews was not involved with this budget approval, he agreed with Pitino and Winkler that the cuts had to be made. Matthews said he would like to see more of the budget's figures to see exactly where all of the cuts were made.

Sarah Schaefer: Candidate Schaefer agreed that the cuts were necessary across the board. Schaefer added that it makes sense to reduce the police department's budget amid the social movement to "defund the police" and during the pandemic, when there are less people about and the department likely has less response calls. As the city financially recovers from the pandemic, Shaefer said, the city should continue to examine this budget and how funds can be reallocated to better serve the community's needs.

Emily Grace-Goldstein: "For anyone who has checked out my platform, it's no secret that much of it is based on reallocation of police funds into other vital services for our community," Grace-Goldstein said. The candidate said that the cuts were the right decision, adding that the city could reduce the department's funding even more and put that money into housing and mental health services. Grace-Goldstein added that she has a social work and public health background and sees a need for more mental health professionals taking on some of the police department's responsibilities.

Stacy Atkins-Salazar: Atkins-Salazar agreed that funding should be reallocated to social workers and healthcare workers in the community to supplement the work of the police. She suggested that the city follow the example of the CAHOOTS Program in Eugene, which works with the police department to provide crisis-intervention.

Camilla Zapata: Zapata also feels that the cuts were justified, seeing as the police department was almost 60 percent of city's budget. Zapata also said she would like to further look at what percentage of cuts are coming out of each department. Like the other candidates, Zapata said that when future tax revenue increases for the city she would like to look at other social work alternatives, rather than put that funding back into the police department.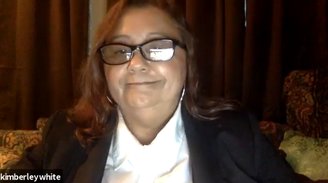 Kimberly White: White wanted to emphasize that the cut "wasn't a reflection on APD or Cheif Ahearn," adding that she was she is very supportive of the strategic reform plan APD is implementing and Ahearn are implementing. White said that APD is already making a lot of positive changes, including the development of an emotional crisis unit. "A lot of these mental health issues are not a criminal offense," White said.

Collin Yeo: When Yeo saw the cuts being made to the police department, he said, he was shocked to learn how much of the city's budget is allocated to the police. Yeo believes we should reexamine policing in the city and place more emphasis on public safety "I don't necessarily think public safety includes a guy with a gun," Yeo said.
###

HSU and its students are a big part of the economy and culture of Arcata. How to propose to help students from out of the area feel welcome this year, while helping residents feel safe during the pandemic? (34:09)
Grace-Goldstein: There are still many opportunities to do online meetings, gatherings and trainings with the students to help them feel welcome, Grace-Golstein said. The candidate believes the city should put its support behind existing campus groups such as the Latino Center for Academic Excellence, the African-American Center for Academic Excellence and CHECK IT, which are already doing the work to help students feel like they have a place on campus.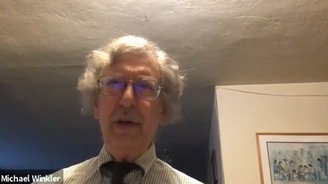 Winkler: Winkler said that holding more virtual events for the students is important. Winkler added that Arcata Main Street holds an important role in doing outreach to welcome students to help familiarize them with local business and let them know what is available to them.

White: White agreed that holding virtual meetings is important, but also said it is important to continue offering in-person opportunities and that this can still be done in a safe way during the pandemic. White added that it's not too late this semester to think about having some sort of "welcome back students" event to help them feel like a part of the community.

Yeo: While writing a report on online activism surrounding the David Josiah Lawson case, Yeo said he heard from many students that they felt like no one in the city was listening to them. Yeo said the council needs to do what it can to encourage student feedback, adding that although HSU is the largest employer in Humboldt, the the city needs to "look at [the students] as people, not just transactional subjects."

Atkins-Salazar: "When students come to Humboldt, I want them to fall in love with Arcata," Atkins-Salazar said. The candidate added that the city should continue to partner with HSU to help welcome students. As part of Arcata Main Street, Atkins-Salazar said she has been assisting in the filming of videos from business owners sharing messages to welcome the students.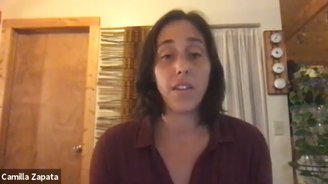 Zapata: Candidate Zapata feels that the city needs to focus on promoting employment opportunities for students, as having a job in Arcata can help students feel more connected to the community. Zapata also said that the city should look at research on HSU's attrition rate and use that information to help find solutions.
Schaefer: Schaefer said that many HSU students, especially those from Southern California and Latinx and Black communities, may not feel welcome in Humboldt unless there is a lot of effort to welcome them. Schaefer thinks the city should focus on hosting more virtual events and should get more involved with student programs — like radio and art programs —and provide students with more information on the city's trails and outdoor activities.

Pitino: Councilmember Pitino emphasized the importance of welcoming students on an individual level and said that he welcomes students by talking to them and letting them know he's here to help. Pitino added that he believes the city should form a "town-gown" committee that could focus on the relationship between the city and HSU.

Matthews: As a member of Arcata Main Street, Matthews is helping look at ways to alter the organization's usual HSU student events to make them work amid the pandemic. For example, Matthews said, they are trying to host a "pizza feed" by spreading it out across different businesses that offer pizza, instead of holding it in one place.

What are your thoughts of the General Plan Update, particularly land use? (44:46)

Winkler: With eight years of experience on the Arcata Planning Commission, Winker says he is very knowledgeable on this subject. The city already has a heavy focus on accessory dwelling (mother-in-law) units and on an increase of rental units. The city needs to have a very strong focus on affordable housing and "changing zoning to match the changing needs of the community," Winkler said.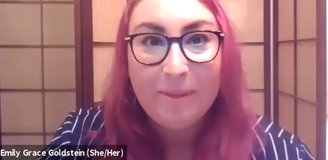 Grace-Goldstien: Candidate Grace-Goldstein agreed that the focus of land use updates needs to be on housing. She also mentioned that it is important for Measure B to pass, to increase the affordable housing cap in Arcata. Grace-Goldstein added that the city should look at zoning to increase infill housing and multi-unit dwellings.

Matthews: Matthews agreed that increasing affordable housing is the most important issue, and also stressed the importance of Measure B. Matthews added that it is critical that the city work with Arcata's senior citizens in mobile home parks and establish more affordable housing for those in need.

Atkins-Salazar: Atkins-Salazar also stressed the importance of Measure B and Measure A, which would protect and improve parks and open spaces in Arcata. "As we do change our landscape, it will bring controversy," Atkins-Salazar added. "And it's really important to engage the people in those neighborhoods."

Yeo: Candidate Yeo also stressed the importance of increasing affordable housing, saying that a lot of people in Arcata cannot afford to buy housing here. Yeo said that the city needs to look at establishing housing that is "outside of market interest" and promote housing that fits in with the town, like New Orleans did with the Musician's Village.

Pitino: Pitino feels that it should not just be the Arcata Planning Commission and city staff working on the General Plan update and the city should form a community General Plan task force, to allow citizens to give input on the planning process. "I think we get a better perspective on land use if we get the population involved," he said.

White: As a planning commissioner, White said that the city is focusing a lot right now on how climate change will affect the General Plan update and stressed the importance of considering sea level, tsunamis and earthquakes when updating the plan. White also said she would like to see a focus on affordable housing for Arcata's vulnerable populations, like veterans, seniors and the disabled. White would also like to see more student housing in the city, she said.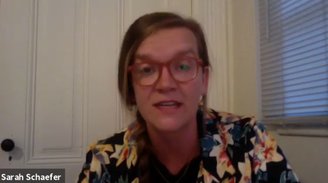 Schaefer: Schaefer agreed that increasing affordable housing is important and also preserving green spaces and expanding parks and trails. Schaefer also thinks that the city needs to look at the zoning of downtown and the Arcata Plaza to plan for economic growth and expansion of tourism and the growth of cannabis tourism.
Zapata: Candidate Zapata thinks that the General Plan update needs to focus on affordable housing and mixed use land. Zapata also emphasized that general plan states that the city should maintain its "rural character" and this is something Zapata feels has been overlooked with some recent developments. Buildings should fit appropriately within the existing neighborhood context, while providing housing for a range of demographics, she said.
###

What programs could the council implement to ensure equity and inclusion? (1:12:58)

Pitino: Pitino emphasized the work the City of Arcata has already been doing with Equity Arcata, and believes the city should continue focusing on this partnership. It is especially important for those in government to participate in training and educational programs to examine critical issues, such as inherent bias, Pitino said.

Zapata: Candidate Zapata agreed that Equity Arcata has been a valuable program and needs to be expanded on and is only the beginning. Zapata believes that the city needs to focus on promoting discussion with figure heads of native communities and all marginalized groups and making sure they have a say in decisions.

Atkins-Salazar: The candidate believes that the city needs to focus more on outreach to the groups who are being marginalized. The city also needs to continue to partner with local organizations including Black Humboldt, Queer Humboldt and the local tribes, Atkins-Salazar said.

Schaefer: Candidate Schaefer believes that it is important to emphasize education on the history of the area and the atrocities that have occurred against the indigenous people here. Schaefer also supports promoting more outreach to HSU's diverse population and paying closer attention to listening to the concerns of the Black and Latinx communities. Schaefer also promoted working with groups such as Black Humboldt and Centro Del Pueblo.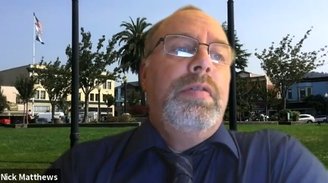 Matthews: Matthews agreed that continuing to work with and expanding on the partnership with Equity Arcata is important. "We need to hold ourselves to a higher standard," he said, adding that the city needs to promote more conversations around equity and inclusion and listen to everyone as equals.
Winkler: Winkler agreed that Equity Arcata has played a critical role in education and said that the city's anti-bias training is also critical. Winkler also believes that an important way to promote equity and inclusion is by continuing to focus on police reform and implementing the 8 Can't Wait and Campaign Zero initiatives "So that people will feel that the police are there for public safety and aren't a force that they don't trust," he said.

Grace-Goldstein: Grace-Goldstein said that the city needs to listen more to local tribal communities especially the Wiyot tribe, adding that the city should institute a designated tribal community person to sit on the city council. Redistributing police funds is also critical to helping community members feel safe. As a queer woman, Grace-Goldstein said that representing the LBGTQ community on city council is really important to her.

Yeo: Candidate Yeo also thinks that it is important to acknowledge that we are on Wiyot land and said that the city may want to consider reparations for the tribes, like Ashville, North Carolina recently did for its Black residents. Yeo added that it is the job of himself and everyone who is less marginalized to listen marginalized groups and to frame legislation and programs around their needs.

White: White agreed with Grace-Goldstein that the council should have an appointed tribal person. White also said that the city should create a diversity committee that has representation of all people. White added that she was really excited to see a diverse candidacy for the city council, and said that as a council member she is "ready to have those difficult conversations."
###

What steps would you take to improve resources and services to the residents of Valley West?(1:23:05)

Zapata: Zapata feels that the fast food restaurants in Valley West may be adding a negative element to the area. Zapata also said that there needs to be more emphasis on city beatification and promoting open spaces in the area.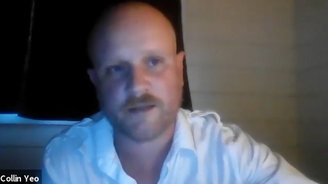 Yeo: Yeo said the city needs to focus its resources on aiding the homeless population in Valley West and promoting access to addiction resources and addiction counseling.

Shaefer: Schaefer agreed that the focus needs to be on addressing homelesness and drug use in the Valley West neighborhood and the city should continue to work with Arcata House Partnership to expand services to that neighborhood. Shaefer also wants to focus on the beautification and revitalization of the open spaces in the area and to put resources into projects like Calrson Park.

Pitino: Pitino believes that the city should put a public restroom somewhere in the Valley West neighborhood, like the one the city put downtown. Pitino also believes the city could change people's perception of then neighborhood by painting murals on the back of the Valley West Shopping Center buildings.

Grace-Goldstein: Grace-Goldstein said she thinks the city needs to focus on bringing that Valley West neighborhood into Arcata more and not treat it differently. She wants to focus on improving green spaces, providing more public resources and focus on the policing of the area, she said. She also added that she really supported Pitino's restroom idea.

Matthews: Matthews said that Valley West has really gone downhill since he's lived here and that drug use and mental health issues have become big problems in this neighborhood. Matthews said would like to see a cleanup of those issues and said that there is a lot of work to be done.

White: As a resident of Valley West, White said she often feels like the neighborhood is "the ugly stepchild" of Arcata. One idea White has is to build a resource center in the neighborhood. White said that she has been attending the visioning projects of Valley West for years, but nothing ever comes of them and she wants to see more attention paid to this forgotten part of Arcata.
Winkler: Winkler feels that the Carlson Park project and access to the river are helping improve the Valley West neighborhood and that the next step of this project is making sure it is safe for children to cross Giuntoli. Winkler also added that the city needs to direct funds from Community Development Block Grants toward the mobile homes in the area and try to make them more safe for the residents.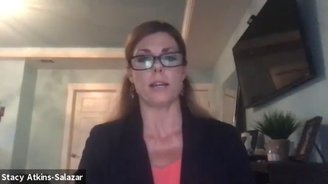 Atkins-Salazar: With the hotels in the area, Valley West is a lot of people's first impression of Arcata and it does not visually fit in with the rest of the city, Atkins-Salazar said. She feels that the city can help make this a desirable place to live and "a gem" of Arcata.
###

What should the city council do to mitigate the garbage problem in Arcata? (1:44:03)

White: As a regular participant of the Valley West trash cleanup, White thinks the city can create a volunteer task force to lead clean ups. "We might not have the resources in the budget, but we have the resources in the community of people," White said.

Matthews: Matthews also feels that rallying the community to participate in regular cleanups is the way to go, adding that he just did a cleanup in his neighborhood and "got a great response."
Yeo: Yeo also supports community cleanups and said that social media is a great way to share that information. Yeo also said it could also help to put more trash cans and bathrooms in the areas where homeless people congregate. But looking at the bigger picture, Yeo believes that addressing social equity issues and homelessness will help address the waste issue.

Schaefer: Schaefer also emphasized the importance of working as a community and said it is important to promote individual efforts with cleaning up trash. Schaefer also believes that the city should continue to work with the Zero Waste Task Force on efforts like banning single-use containers to help Arcata become a zero waste city.

Winkler: Winkler agreed with some other candidates that the city can promote more community engagement in volunteer community cleanup efforts. Winkler added that he has personally done a lot of work to remove stickers and graffiti in the city and will soon be working with councilmember Brett Watson to reestablish a graffiti removal program.

Zapata: Zapata said that simply placing more public trash cans throughout the city could help with litter. Zapata said that the city also needs to address the issue of people leaving unwanted items in front of their homes and should possibly consider enforcing fines for that.

Grace-Goldstein: Grace-Goldstein said that this is issue is really about addressing homelessness. The candidate also suggested installing sharps containers throughout the city to reduce needle litter, and added that the city needs a composting program. Grace-Goldstein also said that, although she loves the community spirit in Arcata, the responsibility of trash cleanup should be on the city and not the individual.

Pitino: Pitino agreed that trash cleanup is the city's job and said that city needs to have a "dedicated service" of regularly picking up trash and bulky items left on some of the major streets like G and H Streets, Samoa Boulevard and Giuntoli Lane.

Atkins-Salazar: The candidate also agreed that it is the city's responsibility to lead in garbage cleanup. Atkins-Salazar also said that the city needs to continue to educate the community on zero waste, which is not just about reducing waste but also focusing on reducing our overall consumption.
###

More!

All nine of the candidates voiced strong support for Measure F, which proposes a special tax increase to fund the Arcata Fire District. (54:03)
The candidates are all also in support of Prop 15, the Schools and Communities First Initiative, which proposes to adjust taxes on commercial properties to fund local governments and public schools. (1:04:20)
Each of the council candidates listed what they think are the top three issues facing Arcata, other than COVID-19. (1:33:15)

For more information on the candidates, you can jump on over to the LoCO Elections page to view their latest press releases and responses to questions posed by our readers. You can even post your own question!