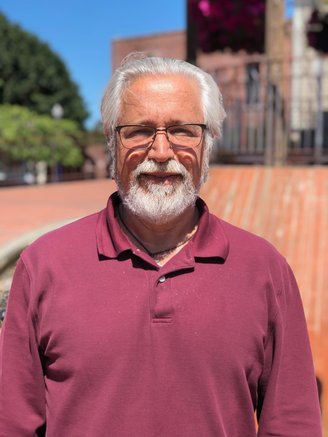 This past Friday, Humboldt County cut a $600,000 check to its former lead attorney, Jeffrey S. Blanck, as part of a settlement agreement that brings an end to a year-and-a-half-long legal brawl involving allegations of anti-Semitism, wrongful termination. free speech violations and whistleblower retaliation.
The agreement, which you can download by clicking here, states that the $600,000 payment covers personal damages along with attorney's fees and costs. In exchange, Blanck must dismiss his lawsuit against the county and submit his notice of retirement/resignation.
According to Public Information Specialist Manny Machado, the county spent just over $310,129 (through July) on cases Blanck brought since being placed on paid administrative leave in March 2019. "Of that amount, $266,519.29 is eligible for reimbursement through the county's insurance," Machado said via email.
Blanck was also issued a final separation check this week for $35,008.34 (gross), an amount that covers his final pay period and vacation accrual. He was represented in court by former Eureka City Attorney Cyndy Day-Wilson.
In a statement provided to the Outpost, the county said:
We understand there is interest in the multiple cases involving Mr. Blanck and the county. However, due to legal restrictions we can only tell you that the matters have been resolved. And now that the matters are settled, the county looks forward to continuing the important work of serving our community and finding ways to help Humboldt thrive in light of the COVID-19 pandemic.
A voicemail left for Blanck was not returned by the time of publication, nor do we expect it to be. The settlement agreement includes a provision stating, "The Parties agree that they shall not make any public statement to media sources or on social media regarding this Agreement, nor discuss with media sources the terms of this Agreement or the negotiations leading to this Agreement."
Hired as county counsel in 2015, Blanck has been fighting the county in court since shortly after being placed on leave.
County officials said placing him on leave was necessary to investigate complaints from two employees, whose identities and allegations have remained unidentified.
But in legal claims filed against the county and individual employees, Blanck argued that he'd been targeted for both his Jewish heritage and for questioning possible misuse of county funds.
Specifically, he alleged that Chief Administrative Officer Amy Nilsen and former Human Resources Director Lisa DeMatteo prevented him from reviewing years of escalating, six-figure payments to an outside law firm, Liebert, Cassidy and Whitmore. Blanck also alleged that county supervisors violated his First Amendment right to free speech when they placed him on leave immediately before the meeting at which he planned to address the issue.
The county never admitted to any wrongdoing in these matters, though as the Times-Standard's Shomik Mukherjee reported last year, the Board of Supervisors wound up implementing some of the spending limits and oversight that Blanck had advocated. And in July 2019, DeMatteo accepted $51,000 in separation pay in exchange for her resignation.
The legal battle saw numerous ups and downs. In December, a judge dismissed Blanck's lawsuit without citing a reason. The following month, Blanck filed a new suit against the county, arguing that his right to due process had been violated when the county "substantiated" the anonymous complaints against him without allowing him to prevent a defense or respond to the allegations.
That outcome of that suit did not seem to be trending in the county's favor. In April, U.S. District Court Judge Richard Seeborg granted Blanck an injunction, preventing a county hearing at which he stood to be officially fired. In doing so the judge wrote that "it seems probable Blanck's protected speech was a motivating factor for his firing."
In July, Judge Seeborg instructed the two parties to "engage in good-faith settlement proceedings," Mukherjee reported.
The agreement is dated August 20.
###
DOCUMENT: Settlement and Release Agreement Between the County of Humboldt and Jeffrey S. Blanck