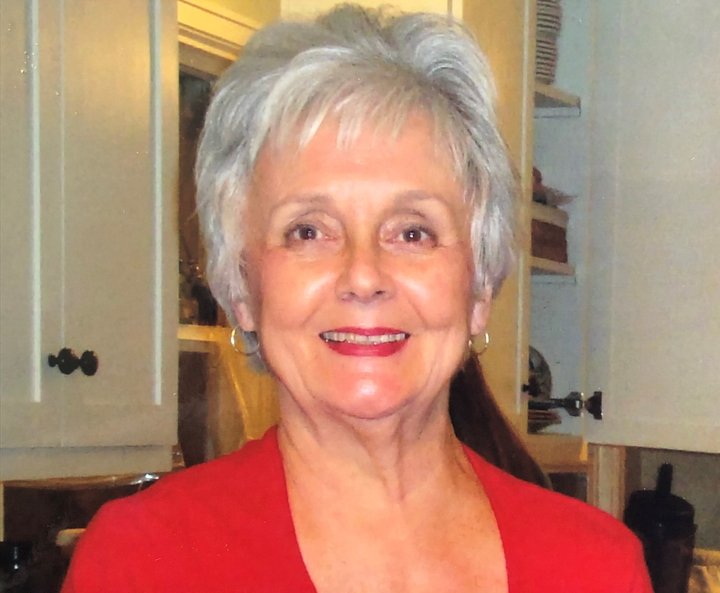 Kay Eileen 'Haline' Sundet passed away peacefully at home on March 26, 2021 at the age of 84, one month after suffering a stroke.
Kay was born in Toledo, Washington in 1937 to Harold and Helen Ames, and grew up in Kelso, Washington in a household of musicians. After graduating high school with honors, Kay earned a scholarship to the University of Washington where she graduated with a degree in commercial art, and met fellow art student Edwin "Stuart" Sundet. Kay and Edwin were married in 1961 and lived in Seattle, where Kay worked as a secretary for IBM and law firms in the area before moving to Oakland, California for her husband's teaching job. In 1968 the couple moved to Humboldt County where Edwin was employed as an art professor at HSU. An intelligent, creative, and award-winning artist in her own right, Kay chose to forego a career to focus on raising her three daughters and supporting her husband in his creative endeavors (including an arts-centered elementary school in Arcata). Over the years Kay and Edwin explored various avenues in their search for spiritual truth, and finally came to know Jesus Christ as their savior in the late 1970s. Their faith and their love for people led them to volunteer regularly at their church, at the Eureka Rescue Mission, and with The Gideons International.
A lifelong student, Kay enjoyed taking classes where she explored and pursued a variety of interests. While working toward her second degree, she collaborated with her professors at HSU on a research study of altruism. At the age of 60, Kay attained her master's degree in psychology. She was an active member of the Redwood Empire Quilter's Guild, the Humboldt County chapter of the Embroiderer's Guild of America, and enjoyed working with the Republican Women, gardening, piano, swimming, dance, and spending time with her children, grandchildren, and great-grandchildren. Radiant and quick to smile, she was a tropical flower who was drawn to color, design, and the camaraderie of her fellow creatives.
Kay's daughters remember her as a warm and comforting presence who brought beauty into their lives. Some of their earliest and fondest memories are of their mother singing "Moon River"… holding hands while taking her daughters on daily walks and letting them enjoy all the little things along the way… sharing her love of the "oldies" in song and cinema…her love and lifestyle of simple, healthy, and whole-food cooking and nutrition… enjoying the beauty and art seen in nature…her love of children's artwork which has always adorned her homes…piano…dance…soaking up the sunshine…love of kitties, textiles, yellow and red and all the bright colors…her easy and lovely sense of style…sharing her encouragement with everyone around her…and her lifelong practice of living in the joy of the moment: seeking sunshine, laughter, the outdoors, smiles, a cup of tea, exercise, thinking the best, all to keep her positive outlook.
Kay is survived by her beloved brother Don (Ames) and his family, as well as her three daughters and their families: Laura and Gregg (Richardson) and their children Christiana, Janelle, Karina, Rachel, Luke, Lee, James, Anna, Will, Ben, and John; Robin and Gary (Nelson) and their children Moriah, Courtland, Madeline, Hunter, Brinn, Daisy, Shepherd, and Sparrow; and Rochelle and her children Nadia, Gabriel, Maizie, Sebastian, Anneliese, Thomas, and Irena. She is also survived by eight great-grandchildren and her late husband's five siblings. She is preceded in death by her parents and her husband.
Following appropriate safety precautions, a memorial for Kay will be held at Faith Center Foursquare Church in Eureka at 2 p.m. on Friday, April 9th. All those who knew and loved her are welcome to attend.
###
The obituary above was submitted on behalf of Kay Sundet's loved ones. The Lost Coast Outpost runs obituaries of Humboldt County residents at no charge. See guidelines here.