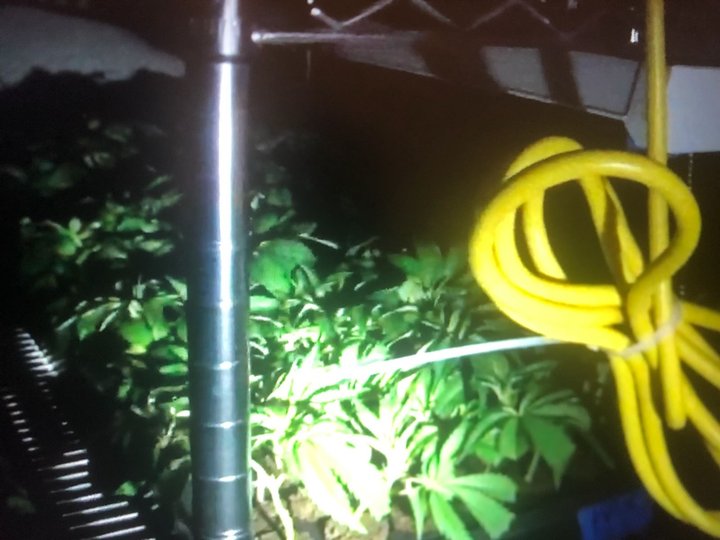 Press release from the Humboldt County Sheriff's Office:
On April 8, 2021, deputies with the Humboldt County Sheriff's Office Marijuana Enforcement Team (MET) served one search warrant to investigate illegal cannabis cultivation and utility theft at a residence on the 700 block of Fickle Hill Road in Arcata.

One parcel was investigated during the service of the warrant. The parcel did not possess the required county permit and state license to cultivate cannabis commercially.

During the service of the warrant, deputies located a large-scale indoor cultivation operation with all bedrooms of the residence converted to facilitate the cultivation of cannabis. Deputies eradicated approximately 12,854 growing cannabis plants. Additionally, deputies found evidence of utility theft occurring to power the operation.

No arrests were made during the service of this warrant. Sheriff's deputies will be requesting an arrest warrant be issued by the District Attorney's Office for the individual responsible for this operation on charges of utility theft (PC 498(D)), maintaining a residence for the purpose of unlawfully manufacturing, storing, or distributing a controlled substance for sale or distribution (HS 11366) and cannabis cultivation (HS 11358(c)).

Anyone with information about this case or related criminal activity is encouraged to call the Humboldt County Sheriff's Office at (707) 445-7251 or the Sheriff's Office Crime Tip line at (707) 268-2539.