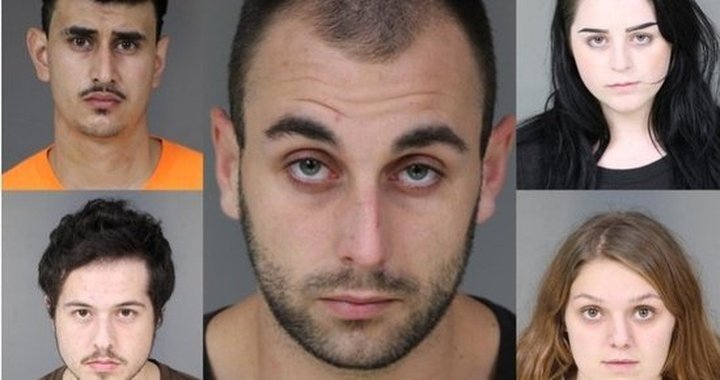 ###
The five people responsible for the December 2016 carjacking and killing of 20-year-old Tyson Eduardo Claros will be ordered to pay thousands of dollars in restitution to his grieving parents, Judge Christopher Wilson said in a tentative ruling issued this morning.
Wilson denied only one request, which was for reimbursement for funeral jewelry and keepsakes. On two issues he made no ruling because of insufficient information: $23,000 in counseling fees for Claros's biological mother, Christina Dennison; and an unspecified amount in counseling fees for Claros's half-brother, who is Dennison's son.
In both cases, Wilson said, he would like to see verification that the counseling was specifically related to "this unfortunate tragic event."
As Wilson noted, the most contentious issue in the case was the claim that Claros's father, Vladimir "Eddie" Claros, lost wages at the rate of $169 per hour. Claros owns a wood stove business, and it was established that his service rate is indeed $169 hourly.
But to award the full amount requested, the judge said, one would have to assume that every time Claros attended court, met with someone from the District Attorney's Office or drove Tyson Claros's half-sister to counseling sessions, he would have been working instead.
Wilson said it was reasonable to award Eddie Claros half his lost wages, a total of $12,168.
Claros's wife Cami Claros, Tyson's stepmother, earns $18 hourly and was reimbursed fully for her wages. District Attorney Carolyn Schaffer said today she believes Cami Claros works at a school.
Finally, Wilson agreed to full reimbursement for Michael Dennison, Claros's stepfather, for lost wages and travel expenses from San Jose to Eureka.
The judge said Michael Dennison did an excellent job of providing documented specifics: 30 days of lost wages totaling $22,590, and traveling expenses — including gasoline and hotel rooms — of $4,520.
The five defendants also will be responsible to Dennison for $1,447 for cremation and urns, $8,400 for a niche in a mausoleum and $84 for death certificates.
The cause of death was multiple gunshot wounds fired by Brandon James Mitchell, who is serving a prison term of 27 years. Defendant Cesar Octavio Valenzuela is also serving a prison sentence. Three other defendants were sentenced to state prison but as of now remain in Humboldt County Correctional Facility.
Two of them — Catherine Fode and Nicole Thomson — watched the hearing today from the jail's video room. Hector Godoy-Standley did not view the proceedings.
At the time of the shooting, Fode and Mitchell suspected Claros of molesting their 3-year-old daughter. That claim was investigated but no charges were filed.
With all the defendants in custody for years, it's possible it could be a long while before the Dennison and Claros families receive any money.
Valenzuela was sentenced to 13 years, Thomson to 14 years, Fode to seven years and Godoy-Standley to four years. Fode pleaded guilty to manslaughter early on and agreed to testify against the other four, but the case resolved before trial.