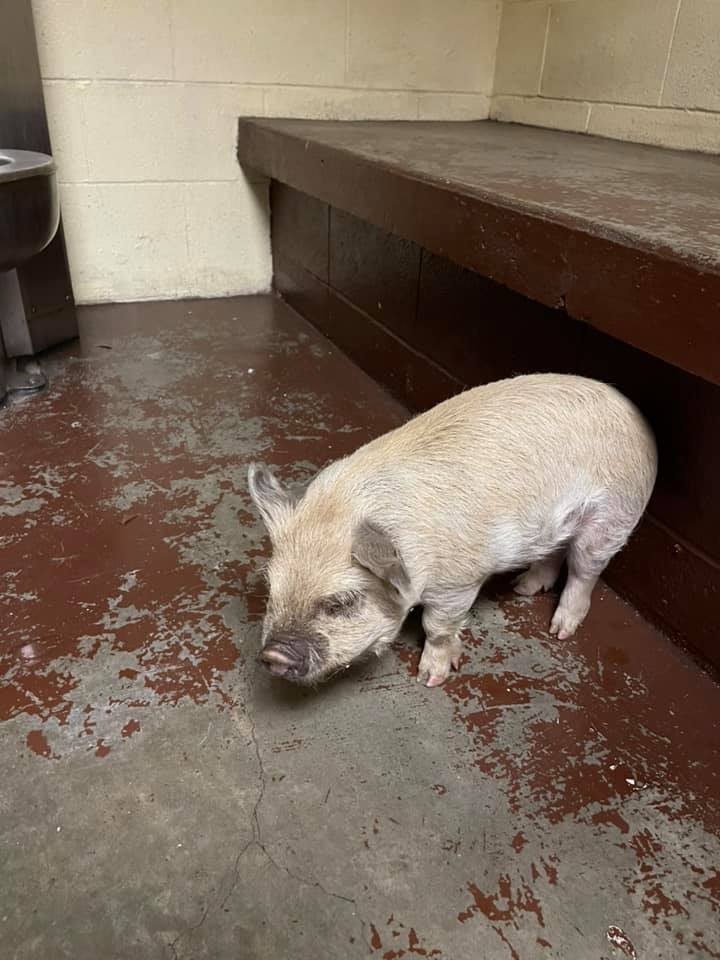 A piglet was found in Arcata last night at the intersection of 14th and F Streets near Vinum Park.
The Arcata Police Department has put the word out on social media this morning in an effort to reunite the little oinker with its family.
The piglet is currently being housed at the Humboldt County Animal Shelter.