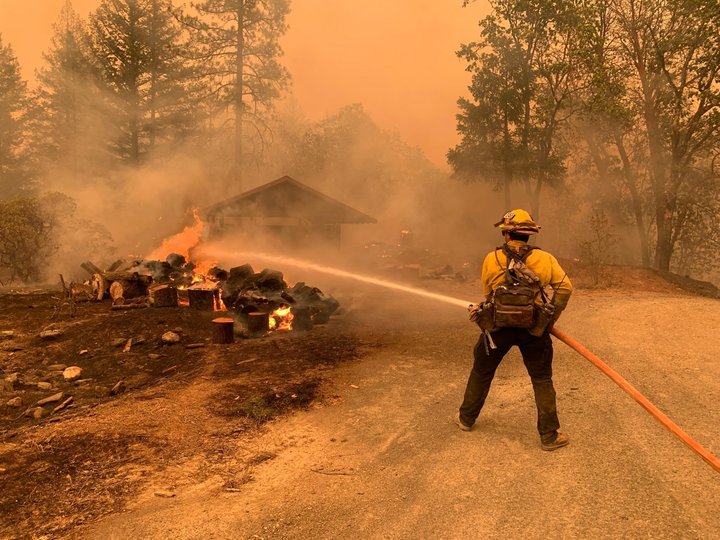 The Monument Fire burning along Highway 299 between Burnt Ranch and Weaverville has grown to 128,613 acres and remains 10 percent contained.
The number of firefighters battling the fire has increased to 920 as the fire continues to threaten communities in Trinity County.
"The Monument Fire continued to advance to the south, east and north, threatening the communities of Junction City and Hayfork," the fire's incident management team stated today.
The Trinity County Office of Emergency Services is urging people to sign up with the CodeRed emergency alert system for the latest evacuation information.
Evacuation Orders: In effect for Sky Ranch Road, Junction City, Red Hill, Canyon Creek, Coopers Bar, Big Bar, Del Loma, Big Flat, Helena, Cedar Flat, Burnt Ranch, Sky Ranch Road in Junction City, Barker Mountain and the areas northwest of Hayfork Summit and Sunshine Meadows, Harrison Road, Farmer Ranch Road and for residences from Ewing Road, up through all residences off Brady Road in Hayfork.
Evacuation Warnings: In effect for Weaverville, Douglas City, areas south from Barker Mountain to Haystack proper and the north side of Hyampom Road from Hayfork proper to nine-mile bridge.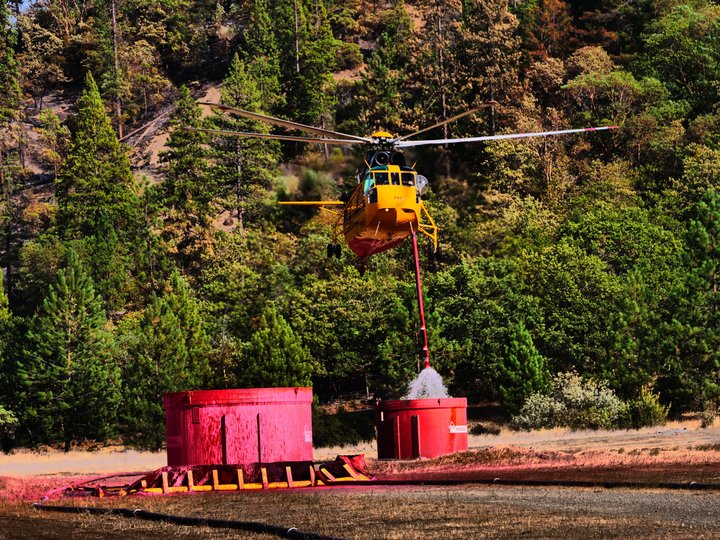 American Red Cross evacuation shelters are available at Shasta College at 1555 Old Oregon Trail, Building 1900 in Redding and at Trinity Valley Elementary School at 730 Highway 96 in Willow Creek.
A domestic animal shelter is set up at the Trinity County Animal Shelter at 563 Mountain View St. in Weaverville (530- 623-1370). Domestic and large animals can be taken to the emergency shelter at the Hoopa Rodeo Grounds on Pine Creek Road in Willow Creek.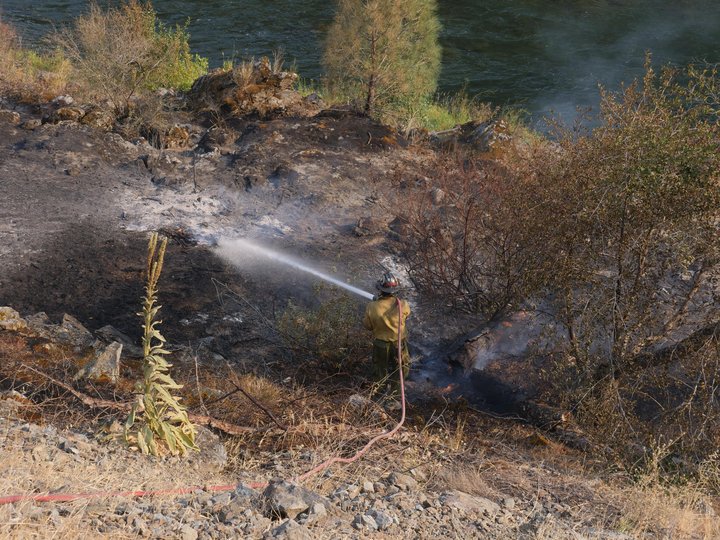 Highway 299 remains closed from Hawkins Bar to Oregon Springs Road.
Calfire and the Alaska Incident Management Team will hold a virtual public meeting tonight at 6 p.m. The live video will be streamed on the Shasta-Trinity National Forest and CALFIRESHU Facebook pages, on Zoom at https://blm.zoomgov.com/j/1618675298, and on youtube.com/c/calfireimt5.