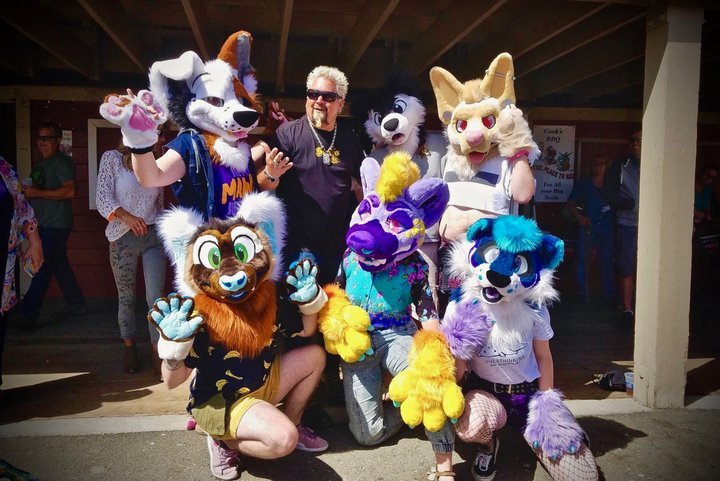 ###
From the Humboldt County Fair:
Out of an abundance of caution, the Humboldt County Fair and Guy Fieri have agreed that given current circumstances, it is in the best interest of all parties, especially the public, to cancel the events Mr. Fieri was scheduled to present on August 25th at the Fair.

The events were expected to be highly attended in somewhat congested settings, and cancelation presents the best course to protect the public interest. Mr. Fieri has been a long-term supporter of the Fair and the greater Ferndale community, and looks forward to the opportunity to return under less difficult circumstances in 2022.

"After over a year dealing with a global pandemic and as a proud lifelong member of this community, when I heard that the fair was happening this year, I had to be a part of it," said Fieri. "I wanted to do even more to help this year and came up with the idea for the fundraiser. But given the current circumstances that are outside anyone's control, the fair's team and I feel that the logistics of the events don't fit in with the health and safety protocols that the fair is working hard to support. I'll miss everyone but will be making a donation to the Humboldt County Fair Association in an effort to support this tentpole community event that means so much to me and the people in the area."

The Humboldt County Fair is appreciative of the continued support they receive from Guy Fieri.