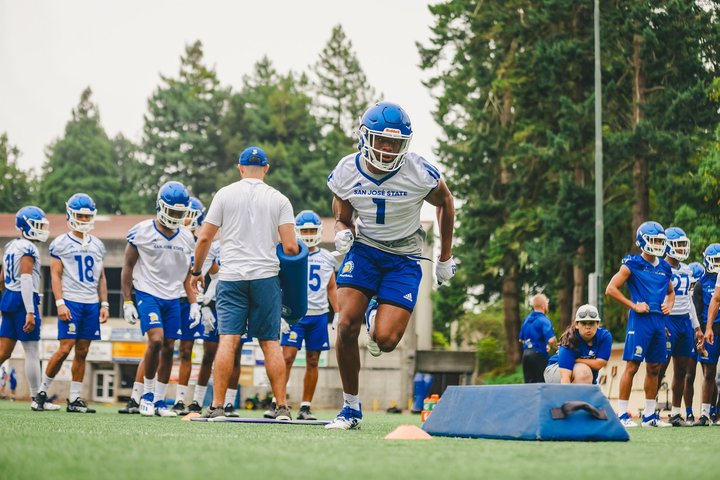 The honorary Humboldt-San Jose State Spartans football team is back in town and was planning to hold a team scrimmage for the public at Redwood Bowl on Saturday. However, those plans were canceled today due to the recent surge in COVID-19 cases in Humboldt County.
The team — which spent a few weeks practicing in Redwood Bowl last year due to COVID-19 restrictions in Santa Clara County — has been welcomed back by HSU while San Jose State hosts the Women's Tennis Association's Mubadala Silicon Valley Classic.
San Jose State had a successful season after training at Redwood Bowl last year. The team went undefeated before being rousted by the Ball State Cardinals 34-14 in the Arizona Bowl.
"Last year's experience was very positive for the San Jose State University football program and, according to the team, was the foundation for the Spartans' Mountain West championship season," HSU spokesperson Grant Scott-Goforth told the Outpost.
To shows its gratitude, the team added a Humboldt State logo to the back of its helmets last season.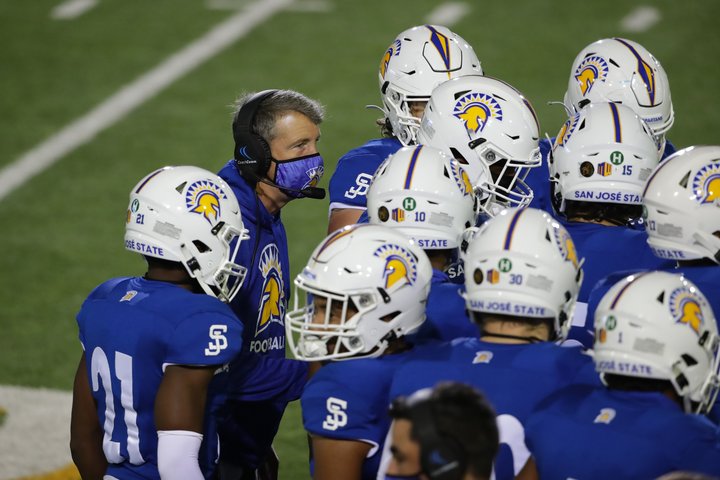 Like last year, the team has been asked to operate within a bubble to avoid the spread of COVID-19. However — unlike last year — the players, coaches and staff have reportedly all been vaccinated.
"This is a wonderful opportunity for the Spartans to prepare for their season in the beautiful Redwood Bowl," HSU's new Executive Director of Intercollegiate Athletics and Campus Recreation Cooper Jones was quoted as sayin in a press release. "We're glad to assist San Jose State as they kick off the 2021 season with Fall camp in Arcata. After last year's safe visit, and a very successful season for SJSU, we are happy to invite them back and support the team this semester."
The team has been in town since July 28, and will return home to San Jose on Sunday.
###
PREVIOUSLY