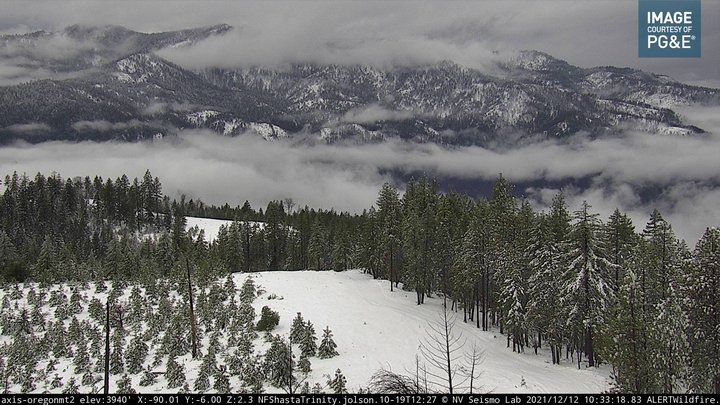 Another round of heavy mountain snow could dump 6 to 8 inches of powder on Berry Summit by tomorrow night.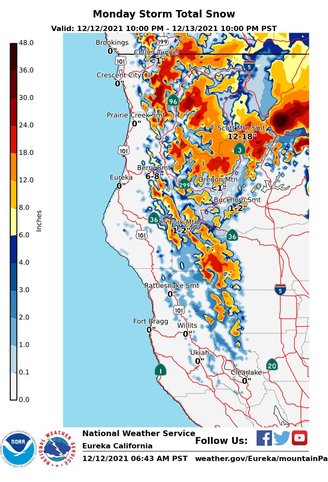 "Snow levels will [drop] Monday midday through the evening," the NWS stated. "Significant accumulations [will be] possible at Berry Summit."
Higher-elevation areas like Scott Mountain Summit in Trinity County could see between 12 to 18 inches of snow. Areas at elevations as low as 1,000 feet could also see snowfall.
"We are still assessing the chance for a coating to locally an inch or two along some of the Highway 101 passes or even parts of Highway 20 into Lake County as snow levels fall to 1,000 feet, possibly even lower, by Tuesday morning."
Rain, thunderstorms and small hail will be possible tomorrow across the greater Humboldt Bay Area.