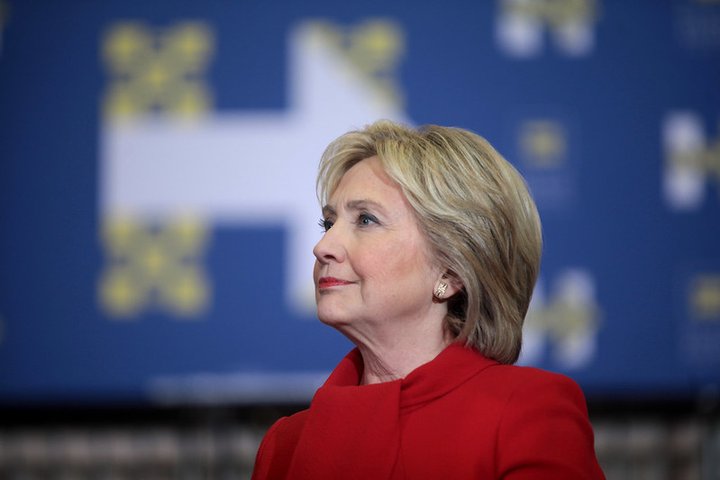 ###
No one seems to want to talk about it, but exceptionally plugged-in social media watchers may have picked up a few rumors or clues that former First Lady, Senator, Secretary of State and Democratic nominee for the Presidency Hillary Rodham Clinton was in Humboldt County over the weekend.
And we can tell you: Those rumors are true! Hills did, in fact, grace our shores for a spell. In a photo that was briefly posted to Facebook before being taken down, Clinton could be seen posing with locals at Sue-meg Village, the reconstructed Yurok town at the newly rechristened Sue-Meg State Park.
The Outpost spoke to the person who took the photo, who said he had no idea that it had escaped into the wild. He said he was not in a position to speak about what Clinton was up to at Sue-Meg, but confirmed that she was there.
We reached out through official channels to both the Parks Service and the Yurok Tribe; the former had no comment, and the latter is apparently busy with other tasks.
Well! Apart from that, perhaps you'd like to know what Team Hillary ordered from the South G Kitchen, that food truck parked outside Redwood Curtain in Arcata?
As far as South G's mention of a documentary, there: We can only say that Humboldt County's Film Commissioner, Cassandra Roberts Hesseltine, says she had no idea such a filming was taking place.
So that's it! Any other Hillary sightings, Humboldt?