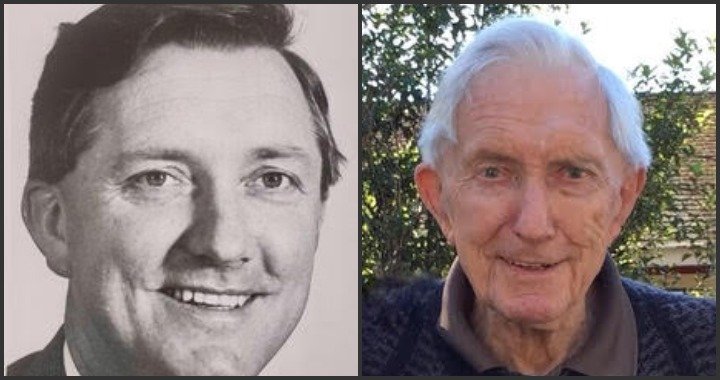 Dr. William Forbes Murison
January 26, 1927 - November 29, 2021
On November 29, two months shy of his 95th birthday, Bill Murison passed away peacefully at Sequoia Springs in Fortuna with his beloved wife of 70 years, Eve, by his side. Bill was born January 26, 1927 in Glasgow, Scotland to parents Jean Black Swan, a seamstress, and Forbes Murison, an architect.
After serving in the Royal Navy for two years, Bill started his college education in 1947 at Edinburgh University. He received his Bachelor of Science in Forestry in 1951 from the University of British Columbia, Vancouver, Canada then returned to Scotland to marry Ailsa "Eve" Cameron. They were wed in Saint Andrews on September 29, 1951 and within a few weeks they said farewell to family and friends to start their new life in British Columbia. Bill greatly valued education and went on to further his studies receiving a scholarship to Harvard University where he obtained his masters degree in forestry in 1956. He then returned to the University of British Columbia and completed his Ph.D in 1960.
Over the course of his lifetime Bill lived many places, always believing that relocating provided an opportunity to learn about a new area and opened the door to new friendships. Bill worked as a Forester in Nakusp, British Columbia, a small town that was always near and dear to his heart. He worked as a biologist for Harvard University, held the positions of Professor of Forestry, Dean of Public Services, and Dean of Continuing Education at Humboldt State University. He served as President of Selkirk College in Castlegar, British Columbia, Associate Vice President of Cal State University Fullerton, and Director of the Los Angeles Basin Educational Liaison.
It was Humboldt County, however, where Bill spent the majority of his life and where he chose to retire. He loved Humboldt County, the environment and the people. He enjoyed the challenges and opportunities of his work with the community. In the 1970s and 80s he had a hand in establishing community programs such as the Open Door Clinic and United Indian Health Services, and was involved with organizations such as the United Way, The Humboldt Library Board and Foundation, the Boy Scouts of America, the First Presbyterian Church of Eureka, the First Presbyterian Church of Blue Lake, the North Coast Scottish Society, the Arcata Chamber of Commerce, and the McKinleyville Chamber of Commerce to name a few. Bill gave generously of his time and talents volunteering for many organizations in the area.
Bill Murison had a zest for life. He loved his family and friends, the outdoors, and he was fascinated by nature. He loved learning and educating people, loved a good conversation and a good glass of scotch. He enjoyed writing, reading, stamp collecting, walking, hiking, and classical music. He was a man of faith who was always quick with a smile and a kind word. The true joys of Bill's life were Eve and their children; John, Graeme, Gavin, and Lisa. He was proud of their accomplishments and blessed by their care in his later years. They, in turn, were blessed by his love, wisdom, friendship, guidance, and the example he set as a constant source of joy, positivity, and humility.
Bill is survived by his loving wife Eve, sons John Murison, Graeme Murison (Lily) , Gavin Murison (Beth), and daughter Lisa Glasheen. Grandchildren Sam Murison, Colten Walters (Andrea), Casey Kacsmaryk (Kurtis), Kelly Goodell (Mike), Max Glasheen, Megan Donaldson (Justin), and Brenna Keegal (Denzil). Great-grandchildren Shelby, Nathan, and Sierra Walters, Tyler Glasheen, and Lacey, Avia,and Ronen Donaldson. Also, Bill's sister Anne Russell of Australia. Bill was preceded in death by his son-in-law John Glasheen.
The family would like to thank Sequoia Springs and Hospice of Humboldt for their love and care. In lieu of flowers the family invites you to contribute to the HSU Foundation, Hospice of Humboldt or The Michael J. Fox Foundation for Parkinson's Research.
###
The obituary above was submitted on behalf of Bill Murison's loved ones. The Lost Coast Outpost runs obituaries of Humboldt County residents at no charge. See guidelines here.