Iman's game-tying overtime basket. | HSU
After starting the game on a 21-2 run, the Humboldt State women's basketball team narrowly scraped out a win in a triple-overtime dogfight with Chico State on Saturday.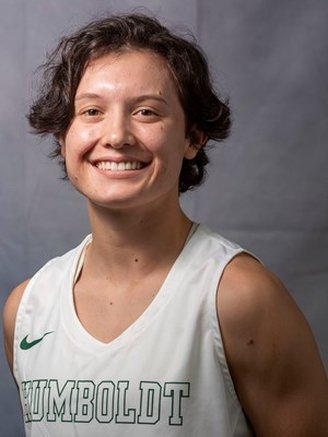 The highlight of the game came in the final seconds of the first overtime, when Jacks guard Julia Iman hit a deep 3-pointer off an inbound pass to tie the game.
"That was an unbelievable game," HSU head coach Michelle Bento-Jackson was quoted as saying by the HSU Athletics Department. "Julia's shot was incredible."
The Jacks 105-96 win was led by Iman, who finished the night with a career-high 33 points, 18 rebounds and eight assists.
Iman and her teammate Ashley Peralta each played the entire 55 minutes of the game.
"They were so resilient," Bento-Jackson said. "That was an extremely hard-fought win and I am so, so proud of this team."
The 4-4 Jacks play again tonight in a road game against conference rival Sonoma State.