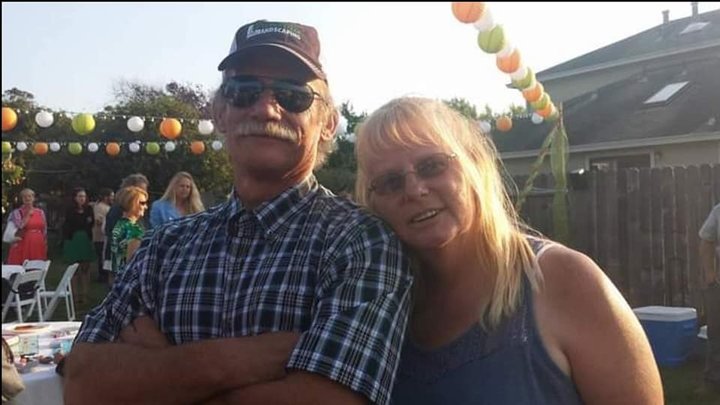 James "Jay" DuWayne Simmons, born October 22, 1962, to Jim and Elaine Simmons in San Diego, has passed at the age of 59, peacefully in his home in Eureka, after a hard fought battle with cancer, on December 16, 2021.
Jay spent most of his early childhood in Humboldt County and graduated from Eureka Senior High School in 1980. Soon after, Jay married the love of his life, Theresa Liles, and began his family, adding four beautiful children. When he wasn't hunting or fishing with his friends and family, he was working and providing for his family. Jay prided himself in hard work. His parents instilled a work ethic like no other, as well as his mentors Louie Holcomb and Eddie Kirkpatrick, who taught him everything about landscaping, loyalty and love.
Jay spent his entire working life shaping the earth and providing many people in Humboldt County with beautiful landscapes. Throughout his dedicated years of work, Jay mentored many young men, often becoming a father figure in their lives. This is one of Jay's most proud accomplishments. He loved to brag about his "boys." Some of them include, Jay Real, Jared Vest, Matthew Warner, Steven Mitchell, Jake Gibbons, Wyatt Nylander, Randy Strenciwilk, Kacy Cook, Austin Morris, Cameron and Victorio Rodriquez.
Jay devoted many years developing his company, Luscious Landscaping, that his children ultimately ran when he retired. In his later years, he enjoyed spending time with his wife at Trinity Lake soaking up the sun as well as creating some beautiful art through painting, stained glass work and drawing.
Jay is preceded in death by his grandparents, Paul and Vina Simmons, and Edward and Margaret Webster, as well as his younger brother and sister-in-law, Michael and Traci Simmons.
Jay is survived by his parents, Jim Simmons and Elaine Reed and step father Terry Reed, Theresa Simmons, his wife of 40 years, his four children Jason (Susan) Simmons, Kelly Simmons, Timothy Simmons, and Ethan Simmons. His grandchildren, Kenneth Goldman, and Ashlynne Simmons. His siblings, Valerie Reed, Kris (Kris) Mobley, Allen (Amanda) Reed, Lori (Jimmy) Arnold, Steven Dorfman, Holly (Heath) Higgins, and Shelly (AJ) Allen. He is survived by many foster siblings, aunts, uncles, cousins, nieces, and nephews, too many to name but equally loved.
Rain or shine there will be a potluck memorial service at Sequoia Park on Saturday, January 29, 2022 at 1 p.m. Please come celebrate a beautiful life and eat with us. In lieu of flowers please make a monetary donation to Resolution Care at Resolution Care Institute C/O Cheyenne Balsley, 517 3rd St Ste. 2, Eureka, CA 95501. Resolution Care supported the family for the past few years in caring for Jay during his fight.
Jay's family would like to thank everyone who has reached out during this time. Jay will be missed more than is measurable. We love you, Daddy.
###
The obituary above was submitted on behalf of Jay Simmons' loved ones. The Lost Coast Outpost runs obituaries of Humboldt County residents at no charge. See guidelines here.