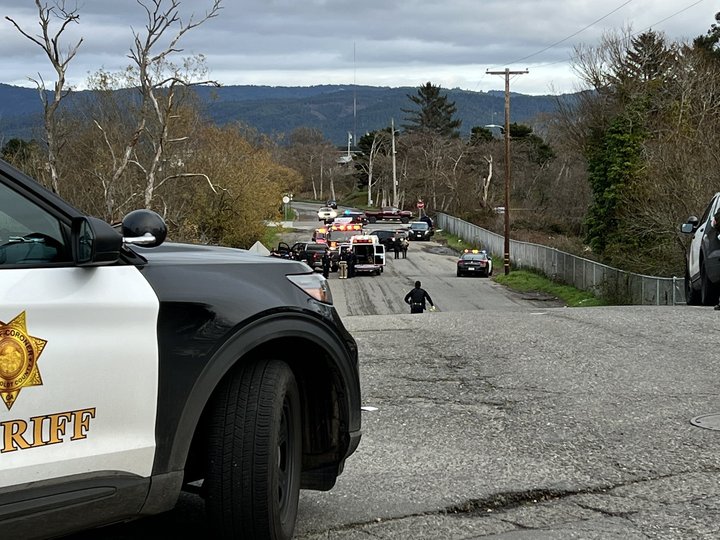 PREVIOUSLY:
###
From the Eureka Police Department:
On December 30, 2021, around 2:45 p.m., a multi-agency law enforcement team was working to apprehend a wanted felon near 3rd and T Streets in Eureka. During the apprehension, the suspect was in the driver seat of a vehicle and began ramming law enforcement vehicles and driving towards officers. An officer involved shooting (OIS) occurred at this time.

Immediately following the shooting, the suspect fled in the vehicle, causing a traffic collision at 5th and V Streets. The suspect then fled on foot into a greenbelt near 6th and T Streets. Officers quickly set up a perimeter around the greenbelt and set a lockdown in the immediate area.

At about 3:20 p.m., the suspect was located hiding in the greenbelt and taken into custody without further incident. The suspect was transported to the hospital for medical evaluation and treatment.

The Critical Incident Response Team (CIRT) has been activated. This is an active investigation. More information will be released as available. Anyone with information is asked to contact lead investigators EPD Senior Detective Amber Cosetti at (707) 441- 4315 or DA Investigator Martin Morris at (707) 268-2578.