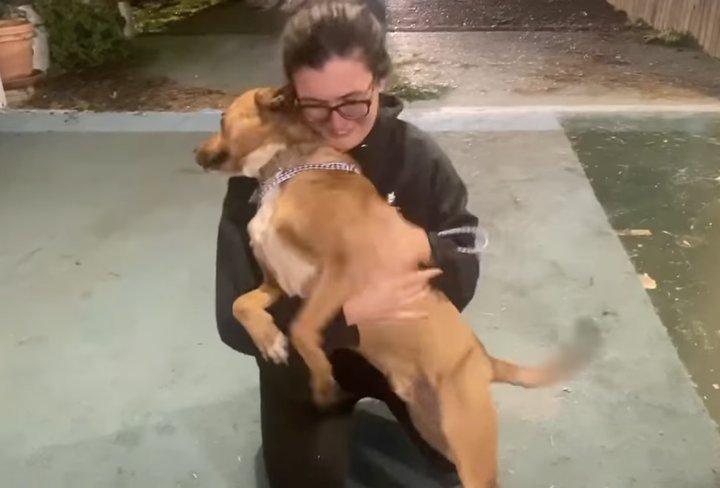 ###
One of Keanna Torres's main goals when she joined the Army was that she'd never have to find a new owner for her beloved Nolyn, a handsome and spirited mutt she'd rescued in 2013 after he was found eating from a dumpster in Nevada.
Her nightmare scenario almost came to pass earlier this year. Just weeks before her scheduled deployment, the arrangements she'd made for Nolyn's care collapsed.
"Multiple people fell through on me," she said. "I was frantically calling all kinds of shelters and rescues, being like, 'What's the cost to house my dog for a few months?' But they were all — everything was out of my price range. I was very afraid that I was gonna have to give him up to a shelter."
Eventually, an employee at one of the shelters recommended calling Miranda's Rescue in Fortuna. Owner Shannon Miranda agreed to board Nolyn for free, a service he has offered to active military personnel for the past six or seven years.
"This dog is a little bit of a handful," Miranda said when reached by phone this afternoon. "He's one of those dogs where if he doesn't know you he wants to eat you."
Neither he nor Torres knew what to expect when she arrived at the shelter on Wednesday following a six-month deployment. Would Nolyn remember her?
Miranda caught the reunion on video, which you can watch below. As Torres approaches, Nolyn initially shows no signs of recognition. But then he sniffs her — first one hand and then the other — and his demeanor begins to melt. Before long he's wiggling in his mom's arms, his excitement uncontrollable.
"Oh my gosh, I'm gonna cry!" Miranda exclaims. "Look at him!"
Torres now lives in Texas, and she'd driven all the way to Fortuna to pick Nolyn up. "I was so excited, the whole drive up," she said. There was apprehension, too, about how he'd respond to seeing her again. When the moment came, Nolyn wasn't the only giddy one.
"So many emotions," Torres said. "It was amazing."
We caught her via phone in New Mexico, driving back to Texas with Nolyn in tow. He's doing great on the drive, she said. In fact, before dropping him off at Miranda's Rescue, Nolyn had trust issues with strangers — men in particular. But since picking him up Torres hasn't seen any signs of that behavior.
"I'm super grateful for Shannon," she said, grateful that her life with Nolyn can continue. "Shannon made that possible for me."