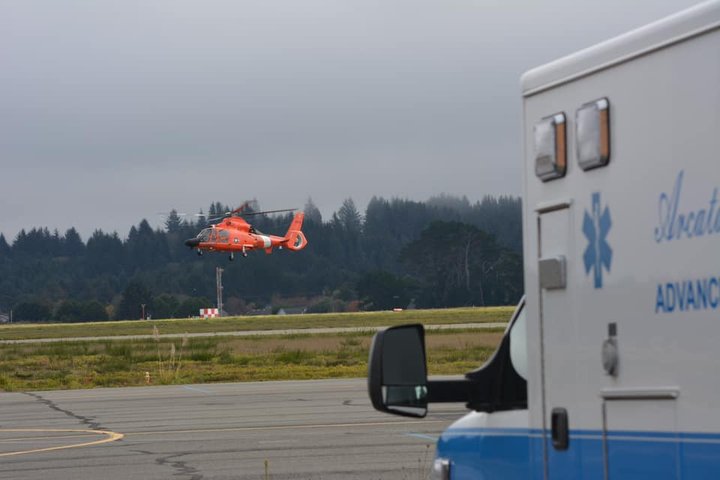 U.S. Coast Guard Sector Humboldt Bay:

At 9:30 a.m., watchstanders at USCG Sector Humboldt Bay received a relayed report from CALFIRE of a woman who broke her leg while hiking on a remote section of the Lost Coast Trail south of Punta Gorda.

Sector diverted an MH-65 helicopter crew that was already airborne on a fisheries patrol. The aircrew quickly located the hikers, deployed the rescue swimmer, and successfully hoisted the injured hiker and her spouse.

They brought her back to Sector Humboldt Bay where she was transferred to an awaiting EMS in stable condition.

Congratulations to the crew on a well-executed rescue, especially LT Justin Lovell and AMT3 Owen Maurer!

LT Lovell recently received his Aircraft Commander designation and this was his first duty-day as Pilot in Command. AMT3 Maurer just finished his Flight Mechanic qualification, and this was only his fourth duty-day. Bravo Zulu to all!