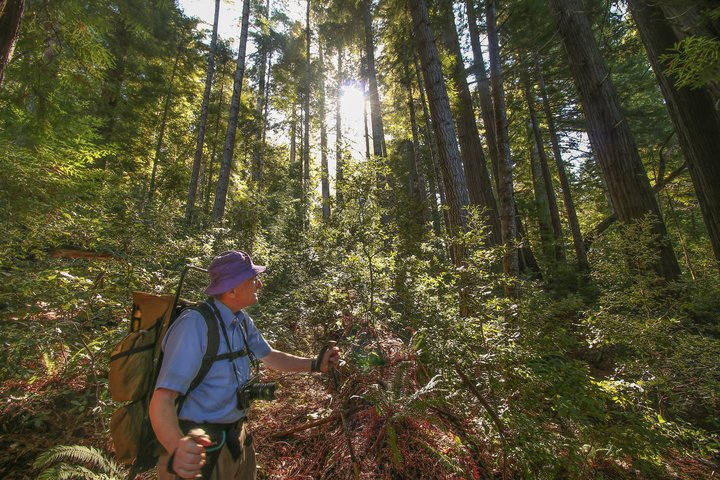 At the age of 78, celebrated local photographer Dave Van De Mark is returning to Redwood National and State Parks to recapture the influential photos that helped establish the park more than 53 years ago.

Van De Mark initially hoped to begin the project in 2018 for the park's 50th anniversary, but his plans were halted due to COVID-19. Now, with formal approval from the National Parks Service and ample funding provided by community members, Van De Mark is ready to put the finishing touches on his life's work.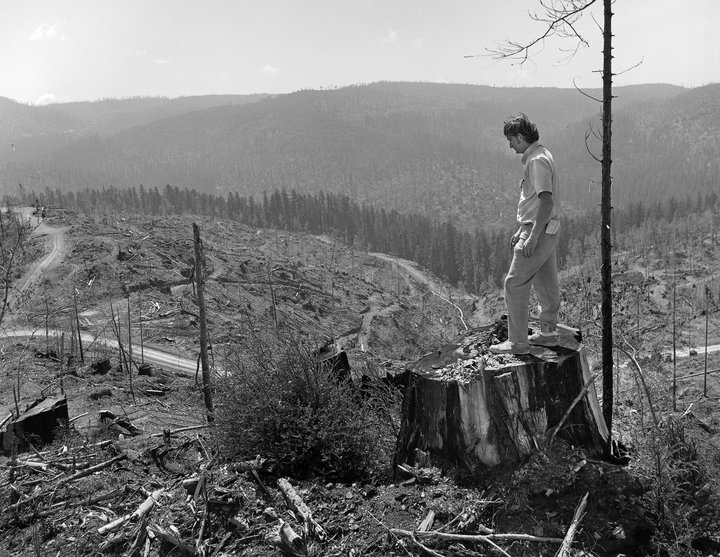 "I have been spending more time revisiting the [park]," Van De Mark told the Outpost from his Arcata home. "This project would entail a concerted effort to go back to places I photographed in the late '60s before the park was created, and between 1964 and 1978 when the park was expanded."
Van De Mark began photographing the Humboldt Redwoods in 1963 while working a summer job at a local sawmill. The Southern California native was so inspired by the natural wonders he found while trespassing on private timber lands in Humboldt and Trinity Counties that he dropped out of USC, enrolled at Humboldt State and never left.
With the establishment of Redwood National and State Parks, Van De Mark's photos also helped to save many of the region's old-growth redwoods, which were still being clear-cut until the late 1970s. Through his current project, Van De Mark hopes to rediscover and re-photograph many of these historic scenes in an effort to capture the slow, natural recovery of vegetation and the stabilization of soils and water courses previously affected by the logging industry.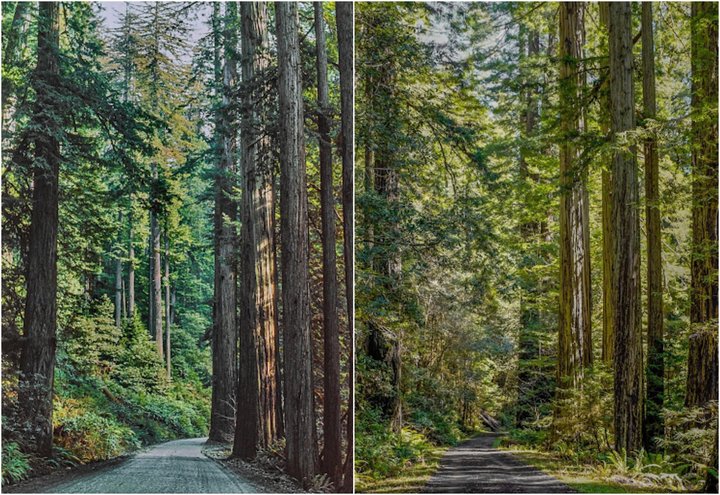 "My approval ends in December of 2023," he said. "That's two springs, two summers and two falls. It's going to be very difficult to reach many of the places now because the parks service has put to bed many of the logging roads that existed then. It was also easier to get around in the Redwood Creek channel then than it is now."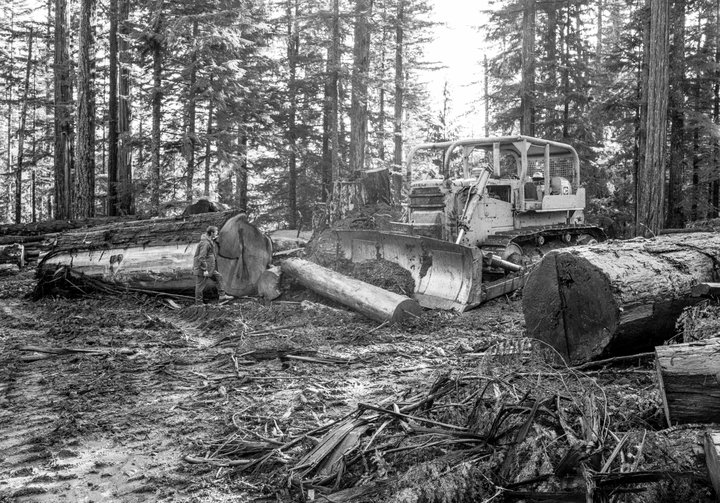 Retracing his steps won't be easy. In his heyday, Van De Mark hiked more than 1,000 miles and took more than 5,000 photographs, which he later donated to the Parks Service. In the midst of his golden years, Van De Mark hopes to recapture 50 of these images.
"One of the major projects that I envision is to try and walk the entire channel of Redwood Creek," he said. "That will literally entail backpacking for three to five days. Because of the nature of the channel, it won't be walking as much as it will involve swimming and floating through big pools. I hope to photograph the channel all along the way and compare those with photos I took during a [rafting trip down the creek] in February of 1966."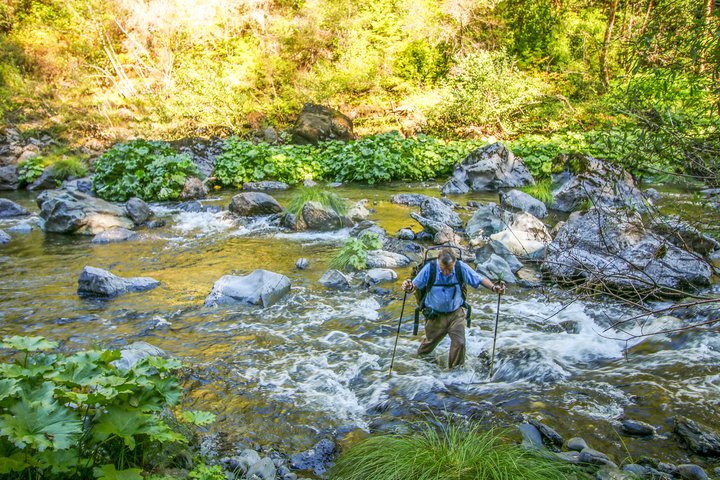 In order to accomplish this feat, Van De Mark needed a significant amount of money for a proper camera, hiking gear and travel expenses. In an effort to raise the funds, Van De Mark's friend Ted Humphry started a GoFundMe page to help Van De Mark complete his project.
"Without his dedication to photography and conservation, our favorite places at Redwood National and State Parks might not exist," Humphry wrote.
The page has since raised nearly $20,000.
"I'm very gratified," Van De Mark said about the donations. "I am quite amazed."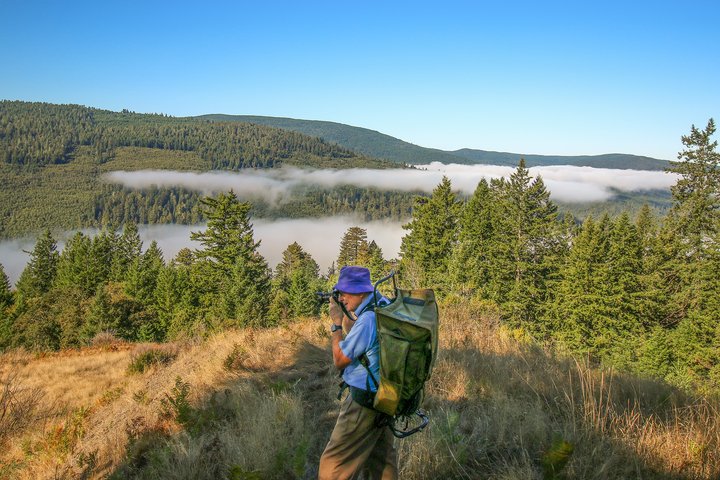 With NPS approval and the necessary funding acquired, Van De Mark is ready to return to the project that helped define his life more than 50 years ago.
"Right now, I'm going through some of my color images that I took during those years — scanning some of them," he said. "During the winter months I'll be developing what I hope will be a long-range game plan. Then, come spring, I will actually begin taking trips into those places to try and reach many of the spots and photograph the character of the area now."